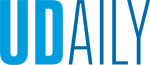 Summer Founders teams announced
Article by Horn Program staff June 05, 2017
11 students on six startups accepted into Horn Entrepreneurship's pre-accelerator
Six University of Delaware student startup teams have been chosen to participate in the Horn Program in Entrepreneurship's second Summer Founders program.
From June 5 to Aug. 22, the founders will be working to validate their novel business models and gain customers.
The startups participating in Summer Founders 2017 include:
• AndAgain: Founders Morgan Young, College of Arts and Sciences, apparel design, Class of 2018, and Greg Harder, Alfred Lerner College of Business and Economics, Class of 2018, will work on their fashion and apparel startup with a focus on sustainability and consumer individualism.
• InvestEgg: Founders Anthony Rossi, College of Engineering and Lerner College, master of engineering and MBA, Class of 2018, and Duanyi Wei, doctorate in engineering, Class of 2018, will focus on a startup based on a web/mobile application that, using robotic engineering principles and analytics, coaches users on good financial habits and investing.
• Wilminvest: Founders Joel Amin and Bryce Fender, Lerner College, Class of 2019, will work on their venture that seeks to rehabilitate abandoned homes and provide supported housing environments for third party community based organizations.
• TRIC Robotics: Founder Adam Stager, doctorate in engineering, Class of 2018, will work on a startup seeking to develop his concept of modular robots that can be used by first responders in emergency situations and provide real-time information which could protect communities, police, firefighters, EMTs and members of the military, and save lives.
• Dream Smart: Founders Ariel Ramirez, College of Agriculture and Natural Resources, Class of 2018, and Cassidy Nalbone, Lerner College, Class of 2018, will focus on their venture to optimize the potential of high risk youth in the city of Wilmington by teaching goal setting and connecting them to community resources and out-of-classroom learning initiatives.
• Reel Tech: Founders Peter Fomin, Lerner College, Class of 2018, and Matt Phifer, College of Health Sciences, Class of 2018, will work on their venture that aims to improve the patient recovery process using exercise equipment and digital accountability.
About the Summer Founders Program
The Summer Founders program is a 12-week pre-accelerator for students to work on their ventures and receive a stipend. The program includes weekly mentoring and educational sessions in addition to progress meetings with an adviser.
Teams will work in the Venture Development Center and have access to free and discounted services.
"The program can be thought of as one part startup accelerator which provide startups with mentorship, advice, and resources to help the startups succeed and one part summer job allowing students to work full time over the course of the summer on their business concepts unencumbered from the demands of an academic year," says Vince DiFelice, venture support lead and Horn Program faculty member. DiFelice will be leading the Summer Founders program.
Each team will have its goals listed on a board in the Venture Development Center for passersby to see. Working in the VDC will foster public accountability and "coopertition" – a combination of cooperation and competition – within the students, and encourage them to meet their goals.
The program's flexible structure and individualized mentorship means that each team can work on achieving its specific goals.
The program will conclude with Demo Day, a day to focus the attention of the local community on the startups through hosting a series of pitches from the startups to interested parties from the local entrepreneurial ecosystem.
"Thanks to the generosity of donations for the local entrepreneurs, we are privileged to offer a second year of the Summer Founders program. The student startup teams who participated in the program last year are already contributing back to the University, the local community and economy; a fact of which we are very proud," says DiFelice. "We are privileged to guide and advise these teams such as GeoSwap, VTA, Curing Cube and TenantU and look forward to helping the current student startup Summer Founders teams."
About Horn Program in Entrepreneurship
The University of Delaware Horn Program in Entrepreneurship ignites imaginations and empowers world changers through entrepreneurial education. Its offerings emphasize experiential learning, evidence-based entrepreneurship and active engagement with entrepreneurs, business leaders and members of the broader entrepreneurial ecosystem.
Participation in Horn Program courses and co-curricular activities provides students with the knowledge, skills, connections and access to resources needed to create, deliver and capture value from new ideas and thrive in a rapidly changing world.