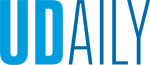 New eduroam Wi-Fi
Article by IT Communication Group Illustration by Raigan Nickle July 28, 2017
Eduroam secure Wi-Fi will replace UDel Secure Wi-Fi on Aug. 1
University of Delaware students and employees are encouraged to use eduroam for secure campus Wi-Fi. On Aug. 1, eduroam will be the most secure Wi-Fi network available to the University community.
The new UD eduroam also allows students and employees to securely share devices (for example, wireless printers and Apple TVs) over Wi-Fi. This service had not previously been available.
The older UDel Secure Wi-Fi network will be removed on Aug. 1. People using that network should switch to eduroam as soon as possible.
Students, faculty and staff should use their full UD email addresses, including @udel.edu, when logging in to the eduroam network.
Eduroam is "education roaming" Wi-Fi that brings secure internet access to thousands of institutions in over 70 countries. Eduroam users do not need guest credentials to log in to Wi-Fi at participating institutions. For example, a UD student studying abroad in Spain could use their UD credentials at an eduroam institution, and a visitor from Spain could use his or her eduroam credentials at UD.
New eduroam users must download and install the Configuration Assistant Tool (CAT) to connect to eduroam. Members of the University community who are configuring or reconfiguring eduroam by downloading the CAT tool must first follow the directions on the eduroam help page to forget any previous eduroam connections. Eduroam users who do not download and install the new CAT will see a certificate error when they try to connect to eduroam.
More information:
• Review the UD Information Technology help pages about connecting Wi-Fi-enabled computers and devices to eduroam.
• Contact your college or departmental IT professional or the IT Support Center (consult@udel.edu, 302-831-6000, IT Help Request).