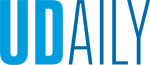 Bright Initiative Awards
Article by Casey Impagliazzo Photos by Wenbo Fan July 17, 2017
Student Life celebrates award-winning programs and staff
The University of Delaware Division of Student Life recognized four outstanding programs in 2016-17. These annual, staff-nominated Bright Initiative Awards praised the programs' innovative designs and indelible impact on UD student success and inclusive excellence.
Seven Student Life staff members were also recognized for their outstanding dedication and contributions to the University over the past academic year.
"Our community's collective commitment to helping students reach their highest potential is part of what makes the University of Delaware such an outstanding destination for higher education," said Dawn Thompson, vice president for student life. "I am honored to call these individuals colleagues, and proud of all that the Division of Student Life is doing to enhance the student experience at UD."
Our Voices
Growing research indicates that predominantly white institutions' campus environments disproportionately and cumulatively affect the persistence of its students of color. To better understand those students' experiences and mental health needs at UD, the Center for Counseling and Student Development facilitated a discussion series.
"Our Voices" debuted last fall and was continued in spring 2017 for a total of 10 workshops. These opportunities allowed students to meet others from similar backgrounds, enjoy complimentary refreshments, and explore the complexities of their identities while making their voices heard. CCSD staff similarly benefited from the series, gaining a greater understanding of students' needs as well as providing details on relevant services such as UD Helpline 24/7/365 and counseling services.
Spring Into Success
Residence Life and Housing, New Student Orientation and University Student Centers worked collaboratively to offer the inaugural Spring Into Success conference. More than 200 UD students, many of whom had just arrived for their first semester on campus, enjoyed three days of professional development in social, personal, academic and career skills.
Attendees described the program as a "jumpstart" for their spring semester, which included information related to UD's general education priorities as well as concrete strategies for their individual success in various areas. The three-day program kicked off on a Friday with student motivation expert, Arel Moodie. A preview of the spring Perkins Live late night programming bisected the weekend workshops with entertainment, giveaways and fun.
SOS Survivor Support Campaign
"Research consistently shows that 1 in 5 women, and 1 in 16 men (Krebs et al., 2007; Krebs et al., 2016) will be sexually assaulted during their time as undergraduates in college," wrote Student Life's Joanne Sampson, and "college students are among the least likely to report sexual misconduct."
Student Wellness and Health Promotion, which regularly facilitates UD programming related to healthy relationships, sexuality and consent, debuted a poster series to empower and educate survivors.
The Sexual Offense Support Survivor Campaign was designed to expand victim outreach, and inform survivors that they are not at fault and that there are services and actions available to them. Poster messages were refined through student focus groups and were distributed campuswide in conjunction with major campuswide and national events such as the "Red Zone," Domestic Violence Awareness Month, and Sexual Assault Awareness Month.
DACA/Undocumented Student Support Forum
In support of UD's commitment to all students, the Office of the Dean of Students hosted an informal conversation with DACA and undocumented students to learn about their experiences and help them connect with relevant campus and local resources. The event brought together residential, commuter, nontraditional, and associate in arts students for discussion with ODS as well as staff from the Center for Counseling and Student Development.
This program, the first of its kind in recent UD history, enabled ODS to learn of opportunities to better educate faculty and staff about the needs of these populations and helped students build a sense of belonging in the UD community.
Outstanding staff
The following individual staff received awards for their outstanding commitment and service to the Division and to the University:
• James Coleman, Student Services for Athletes;
• Jennifer Ulizio, offices of the Vice President for Student Life and Dean of Students;
• Angela Seguin, Student Wellness and Health Promotion;
• Charles Beale, Center for Counseling and Student Development;
• Sharon Warren, Center for Black Culture; and
• Joseph Bozzo, Residence Life and Housing.
One individual, Beale, received awards for his contributions in both the winter session and spring semester. Beale, longtime director of CCSD, will retire on Sept.1 with nearly four decades of service to the University.
About the Division of Student Life
The Division of Student Life includes the Career Services Center, Center for Black Culture, Center for Counseling and Student Development, LGBT Program, New Student Orientation, Office of the Dean of Students, Office of Student Conduct, Residence Life and Housing, Student Health Services, Student Services for Athletes, Student Wellness and Health Promotion, and the University Student Centers. For more information about Student Life, visit the website.