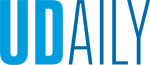 Chiefs general manager
Article by UD Athletics staff Photo courtesy of UD Athletics July 11, 2017
UD alumnus Brett Veach named general manager of Kansas City Chiefs
Brett Veach, a former star wide receiver, running back and kick returner for the University of Delaware football squad and one of the top scholar-athletes in school history, has been named general manager of the National Football League's Kansas City Chiefs.
Veach, 39, a native of Mt. Carmel, Pennsylvania, who was a standout for head coach Tubby Raymond's squads from 1998-2001, was promoted after serving on the Chiefs staff the last four seasons, including the last two as co-director of player personnel.
He previously worked with the Philadelphia Eagles, where he was first hired by current Chiefs head coach Andy Reid after serving in the athletics operations department at UD. He is the seventh general manager in team history.
"Brett has a sharp football mind, a tremendous work ethic and a keen eye for finding talent," said Clark Hunt, Kansas City chairman and CEO. "Over the last four seasons he's played a critical role in building our football team. I look forward to working with him to continue to build on the strong foundation we have in place."
While at UD, Veach led the Blue Hens to a four-year mark of 30-16 that included three winning seasons and a 12-2 mark in 2000 when Delaware advanced to the NCAA Division I-AA (now Football Championship Subdivision) national semifinals.
Veach earned third team All-Atlantic 10 Conference honors in 2000 as a junior wide receiver and is one of only seven football student-athletes in UD history to earn CoSIDA Academic All-American honors. He earned CoSIDA District 2 All-Academic honors three times.
During his four-year career, Veach caught 99 passes for 1,470 yards and 12 touchdowns and averaged 22.2 yards on 70 career kick returns. He ranks No. 12 all-time at Delaware with 3,382 career all-purpose yards.