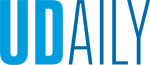 Welcome home, Joe and Jill
Article by UDaily staff Photos by Kathy F. Atkinson and Evan Krape January 20, 2017
State turns out to greet former Vice President Biden in Wilmington
The state of Delaware turned out in force to welcome home former Vice President Joe Biden and wife Jill, both University of Delaware graduates, during ceremonies in Wilmington on Friday afternoon, Jan. 20.
Following the inauguration of President Donald J. Trump, the Bidens returned to Delaware by train, arriving shortly after 2 p.m. at the Joseph R. Biden Jr. Train Station in Wilmington.
A formal welcoming ceremony then was held at the Chase Center on the Riverfront.
The Bidens were greeted by dignitaries including UD President Dennis Assanis and wife, Eleni, and they were serenaded by the UD Marching Band.
With a chant of "Joe, Joe, Joe" going up, a tearful Biden arrived at the center and took the stage, shaking the hands of the assembled officials, who included Gov. John Carney, U.S. Sens. Tom Carper and Chris Coons, U.S. Rep. Lisa Blunt-Rochester and Wilmington Mayor Mike Purzycki.
Coons and Carper, due back in Washington, D.C., for senate votes, spoke first.
Coons said he is "more grateful than ever for Joe Biden," who he said has conducted himself with "integrity, dignity, humility and an open heart" for all of the nation's people.
"Joe Biden," he said, "we know you love us, and we love you back."
Carper, a UD alumnus, praised the work completed by Biden and former President Barack Obama during the past eight years, noting that the administration had functioned "without a hint of scandal," that it had led economic recovery, created jobs and provided health care to millions.
Another UD alumnus, a former Fightin' Blue Hens football player, Wilmington Mayor Mike Purzycki, said he had a tough draw in speaking after Coons, Carper and the "Delaware Fight Song."
Purzycki recalled arriving on campus from Newark, New Jersey, in 1963 and finding himself in Harter Hall, where a junior named Joe Biden also lived. While most of the football players went to class and practice looking as if they had dressed out of a hamper, Purzycki said, "Joe always looked like he was ready for a job interview," as if he knew opportunity was around the corner and he wanted to be dressed right when it arrived.
"We knew Joe would be something special, we just didn't know how special," he said, adding, "Who would have guessed one of those kids would become mayor of the city of Wilmington and welcome back the vice president of the United States, who had a heralded in career in the senate, who just received the Presidential Medal of Freedom, and who became one of great statesmen of this century?"
Blunt-Rochester, a UD alumna, recognized Biden for being a family man and a consummate legislator who could work across the aisle, and praised Jill Biden and Biden's sister, Valerie Biden Owens, also a UD alumna, for their work behind, beside and in front of the two-term vice president.
"I am standing here on your shoulders today," she said.
Carney, a UD alumnus who was elected governor after service in the U.S. House of Representatives, said his "heart is full" on this day and recounted Biden's propensity to tell great stories.
Biden thanked the people of Delaware for always being there with him, and with his family, in victory and defeat, and noted that his success has been due in large part to the support of his sister Valerie and his brother Jim.
"When I die," Biden told the crowd, "Delaware will be written on my heart."
He called on those at the center to remain optimistic as President Donald J. Trump begins his term.
"No matter how you feel, there is hope," Biden told the crowd. "There is no reason why we can't make this country sing again."
One of the great honors of his life, Biden said, was to serve with Obama, and he said both will try to be of assistance to the new administration any way they can in the best interests of the country.