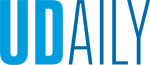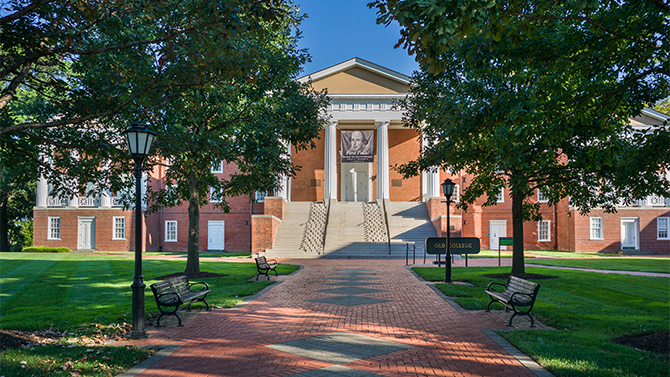 Top value
Article by UDaily staff Photo by Evan Krape January 31, 2017
UD cited for excellence, value by Princeton Review, Kiplinger's
The University of Delaware continues to earn recognition for academic excellence, affordability and value, most recently in two national college guides.
UD is included in the 2017 edition of the Princeton Review book Colleges That Pay You Back: The 200 Schools That Give You the Best Bang for Your Tuition Buck, which was released Jan. 31.
Colleges That Pay You Back notes that UD students "benefit from a series of signature academic programs, where students rave about the 'challenging classes and friendly professors.'"
The book cites UD's rich service learning, study abroad and undergraduate research opportunities, as well as the First Year Experience and the Honors Program, described as "the intellectual pearl of the University."
UD is described in the book by students as "academically intense," but a place where people maintain "balance between keeping up with your academics as well as having a good time on the weekends."
The University also is included in the February issue of Kiplinger's Personal Finance magazine, which listed UD among the top 40 in best values in public colleges.
Princeton Review
The Princeton Review selected the schools included in Colleges That Pay You Back, an expansion of its annual Best Value Colleges book, based on a comprehensive analysis of more than 650 colleges that weighted 40-plus data points to tally return on investment ratings for the schools. Data analyzed covered academics, cost, financial aid, graduation rates, student debt and more.
The company collected that data from its 2015-16 surveys of administrators and students at the schools. It also factored in data from PayScale from their online compensation survey on starting and mid-career salaries of alumni of the schools.
"College is a major financial investment and we want to help students and their families get the biggest return on that investment," said Robert Franek, the Princeton Review's editor-in-chief and lead author of the book. "The colleges we have identified offer superb value; not only will students get a great education, but students benefit from generous financial aid, extraordinary career services programs, alumni connections and career opportunities like internships that will help students find jobs when they graduate."
Colleges That Pay You Back has detailed school profiles, plus seven ranking lists and six "top 25" lists. The full lists, profiles, and information on the project methodology are accessible at the website.
Kiplinger's
UD was selected a 2017 Best Value College by Kiplinger's, which ranked the University 39th among its best values in public colleges.
"There's no way around it, college is expensive, and it's going to stay that way for a long time. So, with our rankings, which weigh affordability alongside academic quality, our goal is to help students and their parents understand what's really worth the price," said Janet Bodnar, editor of Kiplinger's Personal Finance magazine. "While some may have ranked higher than others, all 300 schools on the list are of extraordinary value, being chosen out of a universe of 1,200."
Kiplinger's quality measures, which are weighted more heavily than cost, include the admission rate, the percentage of students who return for sophomore year, the student-faculty ratio and the four-year graduation rate. Cost criteria include sticker price, financial aid and average debt at graduation. Unlike other rankings, which include subjective criteria in their assessments, Kiplinger restricts its analysis to measurable standards of academic quality and affordability. Kiplinger's was the first ranking to focus on value, its core mission.