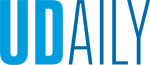 Engineering solutions
Article by Diane Kukich Video by Leah Dodd and photos by Doug Baker January 12, 2017
Senior design students team up to solve a broad range of problems
A semester's worth of work by 161 senior engineering students culminated in a six-hour celebration at the University of Delaware on Wednesday, Dec. 14. This year's UD capstone engineering design program featured 40 projects that were supported by 29 sponsors, supervised by 12 faculty advisers, and judged by 35 evaluators. Each team put in some 1,200 hours of work over the 14-week semester.
Building on the 25-year history of mechanical engineering's senior design program, the program — which is coordinated by assistant professors Jenni Buckley, Jean Stephens and Sarah Rooney — now includes all of UD's biomedical engineering seniors as well as participants from electrical, civil and environmental engineering.
"We were lucky to have the opportunity to join in with the hugely successful mechanical engineering senior design course beginning with our first graduating class," says biomedical engineering chair Dawn Elliott.
"I wanted to expose our students to real-life design problems initiated by industry. This interdisciplinary course has been a huge win for the students and all the participating departments. The addition of clinically motivated design needs has further strengthened the course."
Many of this year's projects addressed typical mechanical engineering processing challenges — including better ways to extrude, cool, heat, cure, and clean materials and production lines — while others tackled problems related to agriculture, health, veterinary medicine, environmental protection, art conservation, and sports.
Need a filtering system that keeps agricultural runoff out of streams? A way to measure heart rate that doesn't involve strapping a monitor to an athlete's chest? An underwater recorder for oceanographic research?
How about a device that deposits lawn waste from a vacuum system into municipally approved paper bags? A heated jacket for industrial safety wash stations? A solar roof tile that looks like an ordinary roof shingle?
UD engineering students are on the job, creating new approaches to these problems or modifying current technologies that need tweaking.
Sixteen students worked on the department's Formula SAE car, with individual teams dedicated to specific aspects of the car including the chassis, power train, suspension, and ergonomics.
A number of teams worked on devices to aid people with disabilities. Their projects ranged from a training device for wheelchair racing and a motorized assistive recumbent trike to a functional garment that promotes arm movement in children with arthrogryposis and a special chair for children with osteogenesis imperfecta.
Some projects present new opportunities for design teams year after year.
QuadCrew, which enables people with disabilities to participate in the sport of rowing, is now ready for field testing thanks to the work of a 2016 team.
In addition, the SimUCare line of devices for nursing education continues to expand. This year's development is a wearable colostomy simulator, designed to be worn by a live actor to provide a realistic experience for nursing students.
All of the senior design work is enabled by equipment housed in a maze of rooms, otherwise known as the Design Studio, that occupies more than 5,000 square feet in Spencer Laboratory as well as by expertise from machinist Scott Nelson, who runs the Student Machine Shop.
Over the course of the semester, the students' designs take shape with the help of not only such high-tech instruments as 3-D printers, electronics workstations, and testing rigs but also ordinary tools like drills, sanders, wrenches, and sewing machines.
"Our Design Studio has provided a much-needed collaborative platform for our students to test ideas and concepts and to work together in teams to explore innovative and creative solutions," says mechanical engineering chair Suresh Advani. "I was very proud to see them present these solutions, which will not only result in business improvements for our sponsors but may also lead to patents and new commercial products."
Buckley emphasizes that the sponsors are critical to the success of the program.
"We ask a lot of these industrial, clinical, and academic partners," she says. "The projects they provide have to not only reflect real-world challenges but also be limited enough in scope that the students can make reasonable progress toward a solution in just one semester."
Five of UD's academic colleges were involved in this year's senior design program.
Click here to read about the development of a low-cost system that small poultry farms can use to decontaminate their equipment and cut down on the spread of avian influenza. Faculty and staff in UD's College of Agriculture and Natural Resources worked closely with the team and served in multiple roles such as offering guidance and coordinating communication with the U.S. Department of Agriculture, which sponsored the project.
Click here for a story about the development of a cost-effective display system to protect museum artifacts from damaging environmental effects. The multidisciplinary design team consisted of students majoring in environmental and chemical engineering and in art conservation working with Seaford-based Xergy.