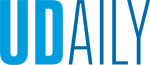 PT class recognized
Article by Dante LaPenta Photos by Kathy F. Atkinson January 20, 2017
UD's Department of Physical Therapy honors largest graduating class
The University of Delaware Department of Physical Therapy recently honored its newest graduates at winter commencement. The Class of 2016 was the first to receive its diplomas since the graduate program was named No. 1 in the nation by U.S. News and World Report.
Since the program moved from its longtime home in the basement of McKinly Laboratory to its spacious digs in the STAR Health Sciences Complex, the department was able to double the size of each cohort to 60 students.
This group is first with the expanded class size and the first to complete the program on the University's Science, Technology and Advanced Research (STAR) Campus.
"I have often wondered how many times you [instructors] have thought to yourself, 'Can we please go back to having a class of only 30?'" joked class speaker Jerod Buckel. "But, you endured us and we are grateful for your efforts."
Faculty members have said they are grateful for the thriving research enterprise, an exemplary clinic and a wonderful home on STAR Campus. Yet all of them are quick to credit the students and alumni as drivers of greatness.
"There is not a day that goes by when we are not keenly aware that it is our students and alumni who really make us great," said Ellen Wruble Hakim, director of the doctorate of physical therapy (DPT) program. "We could not be more proud of all they have done and all they will continue to do. We are humbled to have played a part in their journey."
Gregory Hicks, chair of the department, struck a similar chord as he explained what sets UD apart. "I have always said that the thing that differentiates our program are the people — the faculty, staff and students, as well as our strong alumni base. We do everything possible to give students the skills to be critical thinkers with the capacity to shape the future of our profession. Having the right students and the right faculty and staff to train them adds up to a winning formula, which makes them a hot commodity in the marketplace."
Nationally, residency openings exist for only 10 percent of physical therapy doctoral graduates. And applications are not limited to recent graduates; they're open to individuals who have graduated other years, too. Despite the long odds of landing a residency position, 20 percent of UD graduates have received these coveted spots.
Results like this are a testament to the elite faculty and clinical opportunities available to Blue Hens, according to those in the department.
"Our faculty are leaders in their respective components of physical therapy care," said Tara Jo Manal, director of clinical services and residency training. "You couple that with clinical education experiences and our therapists walk into future positions with proficiency in cutting-edge knowledge and incredible skills, a highly sought after commodity in today's progressive healthcare climate."
The impact the DPT program had on these newly-minted alumni is abundantly clear. Class president Nathan McClain echoed his classmates' appreciative sentiment.
"The thing that UD does best with their PT program is preparing the students to be strong critical thinkers — not just learning by the book," McClain said. "We are prepared to be strong clinicians from the start of the program. What exemplifies this the most is how students are integrated into the [Delaware Physical Therapy Clinic] with clinicians who have experience teaching students and letting them learn from experience on patients."
McClain was accepted to a sports residency at Premier Physical Therapy in Middletown, Delaware. The program consists of working in a sports clinic, education, mentorship, sports sideline coverage and surgery observations; he will remain connected to the University as a teaching assistant.
The program takes two and a half years to complete and is currently accepting applications for its next cohort. That quarter decade was extremely trying and rewarding for DPT students. Mary Laugesen, who has a military career in mind and is headed to the Center for the Intrepid at Fort Sam Houston in San Antonio, Texas, said she was humbled by her UD experience.
"I spent two and a half years surrounded by peers and faculty who are the most talented and intelligent individuals I will ever have the pleasure to know," she said.