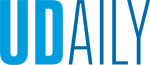 Library announces membership
Article by UD Library staff January 10, 2017
University of Delaware Library now member of Open Textbook Network
The University of Delaware Library has announced its membership in the Open Textbook Network, an alliance of higher education institutions that collaborate to further campus efforts to raise awareness of open educational resources and specifically open textbooks.
Open textbooks are created by educators, published under a Creative Commons license, and are available to students at no cost. Many can also be printed at low cost.
These open licenses provide faculty with the flexibility to make custom edits to these texts in order to better meet the learning needs of their students.
According to the College Board, students can spend up to $1,200 annually on textbooks. By using open textbooks, students could save hundreds of dollars per semester.
As a member of the Open Textbook Network, the University of Delaware Library, in collaboration with other key offices on campus, will spearhead efforts to help faculty understand and adopt open textbooks.
Open Textbook Network representatives will be invited to campus this fall to provide workshops for faculty on the process of finding, evaluating and adopting appropriate open textbooks.
This partnership will help the University of Delaware Library support the campus goal of promoting student success and retention, fostering a climate of inclusive excellence and is aligned with the Delaware Department of Education's commitment to open educational resources.
"We are excited about the opportunity to increase access to course related content, and contribute to student success in this way," said Trevor A. Dawes, vice provost for libraries and museums and May Morris University Librarian. "We look forward to working with our campus partners and with faculty on implementing OERs in the classroom."
The Open Textbook Network is managed at the University of Minnesota's College of Education and Human Development and is active on more than 350 college and university campuses across the United States.
For more information on the Open Textbook Network and Open Educational Resources, contact your liaison librarian or visit the University of Delaware Library's open educational resources research guide.