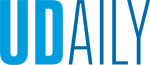 Hen Hatch success story: SimUCare
Article by Carly Ducey Photo by Duane Perry January 11, 2017
UD faculty and alumni team expands since 2015 Hen Hatch win
Taking first place in the University of Delaware's 2015 Hen Hatch startup funding competition helped SimUCare team members – UD nursing faculty members Amy Cowperthwait and Heiddy DiGregorio and alumni Amy Bucha and Robert Tilly – gain the confidence they needed to further their business ventures.
"We now had validation from the business community that we had a viable business idea," said Cowperthwait, SimUCare creator and CEO, whose team won the competition's alumni, faculty and staff track. "That validation started with the mentoring we received and the momentum gave us the confidence to keep going."
SimUCare has modernized the learning experience and training of future health care providers. With a line of wearable technology called SimUWear, students are provided with a medically complex simulated learning experience.
Standardized patients, or human actors trained to portray a specific patient, wear the SimUWear gear which then simulates actual medical situations as well as respond to the student's actions. One of the line's pieces, SimUTrach, simulates a variety of lung sounds that can be controlled by a smartphone application, formulates simulated mucus for the student to practice suctioning and even has sensors to indicate to the standardized patient when to demonstrate discomfort.
SimUCare has since been recognized for its innovations including, but not limited to, winning first place for Technology Innovation at the International meeting for Simulation in Healthcare, and being named "Best University Startup" by University Startups Demo Day.
Since the beginning of 2015, SimUCare has been selected for over $250,000 in external grant funding to further research and development.
"SimUCare is currently in the process of negotiating two different agreements with global distributors and preparing for the release of two additional products," said Cowperthwait.
Applications for the 2017 Hen Hatch competition close Monday, Jan. 16. To learn more about the competition or to apply, visit the website.
Hen Hatch is the University of Delaware's premier startup funding competition which provides entrepreneurial students, alumni, faculty and staff with the opportunity to compete for startup cash prizes from a pool totaling $100,000.
About the Horn Program in Entrepreneurship
The Horn Program in Entrepreneurship ignites imaginations and empowers world changers through educational offerings that emphasize experiential learning, evidence-based entrepreneurship and active engagement with entrepreneurs and other members of the broader entrepreneurial ecosystem.
Through participation in Horn Program offerings, students gain the knowledge, skills, personal capacities, experiences, connections and access to resources needed to successfully manifest innovation and thrive in the rapidly changing world.