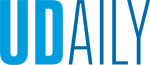 Young alumni honored by Forbes
Article by Ann Manser Photos by Kathy F. Atkinson and Ambre Alexander Payne January 06, 2017
Watters, Delle Donne, Hunt recognized by Forbes in '30 Under 30'
Three University of Delaware alumni have been recognized by Forbes in its newest "30 Under 30" list of what the magazine calls "the most definitive gathering of today's leading young change-makers and innovators in the U.S."
Matthew Watters, a 2011 College of Arts and Sciences graduate who leads efforts for economic growth in Sierra Leone, is honored in the area of law and policy; professional basketball player Elena Delle Donne, a 2013 College of Education and Human Development graduate, is honored in the sports category; and Sean Hunt, a 2011 graduate of the colleges of Arts and Sciences and of Engineering, is honored in the area of manufacturing and industry.
The prestigious "30 Under 30" listings, now in their sixth year, recognize 30 young achievers in each of 20 industries for their entrepreneurial success and passion. This year, more than 15,000 young people were nominated, with the final 600 honorees selected by Forbes staff members and a team of outside judges.
Matt Watters
Watters, of Ramsey, New Jersey, was a member of the UD Honors Program and earned his bachelor's degree in neuroscience with a minor in political science. He won a Rhodes Scholarship to Oxford University, where he earned a master's degree in business administration.
Today, at age 28, he works with McKinsey and Co., a global management consulting firm, and leads its service to the government of Sierra Leone. His work supports $800 million in investments to expand economic growth in the West African nation in the aftermath of the Ebola health crisis.
As a UD student, Watters won numerous awards, including a 2010 Plastino Scholarship and the Alexander J. Taylor Sr. Award as the outstanding man in the 2011 graduating class. The Plastino award enabled him to spend the summer of 2010 working in South Sudan for a nonprofit organization specializing in rebuilding shattered healthcare networks.
As a 2010 St. Boniface Champion, Watters volunteered emergency medical technician services in Haiti. After returning to Delaware, he founded Students for Haiti, which under his leadership raised more than $60,000 to help rebuild a hospital in the town of Villa that had been destroyed in the 2010 earthquake.
Forbes described the "30 Under 30" law and policy category as including "dynamos and politicos" who are graduates of top law schools, founders of companies and who work with some of the most powerful people in American society.
"Theirs are the young voices that will be shaping U.S. policymaking from both the public and private sectors as president-elect Donald J. Trump takes office later this month," the magazine said.
Elena Delle Donne
Delle Donne, of Wilmington, Delaware, was a human services major with a concentration in administration and family policy and a basketball All-American who led the Blue Hens to the NCAA Division I championship tournament Sweet 16 in 2012-13.
Today, at age 27, Delle Donne is a WNBA star and an Olympic gold medalist, having played with the U.S. national team at the 2016 Summer Games in Rio de Janeiro, Brazil. During her WNBA career, she has been the league's most valuable player, its rookie of the year, the 2015 scoring champion and a three-time all-star.
As a UD scholar-athlete, Delle Donne was a Dean's List student and an NCAA Division I Academic All-American of the Year. She said her undergraduate career was a balancing act that involved class work, athletic competition and hands-on work in her field of study, particularly with young children.
Twice she has been presented the Dawn Staley Community Leadership Award by the WNBA for her efforts in support of Special Olympics and other community services.
According the Forbes, its sports selections are athletes who are "breaking records and earning big money on and off the field."
They possess "a high level of endurance to pushed the boundaries of success despite the many facets of pressure," and those named to the list "flex either brawn, brains or both to be game-changers on and off the field."
Sean Hunt
Hunt earned bachelor's degrees, both with honors, in chemistry and in chemical engineering at UD in 2011.
In 2010, he was named a Merck Engineering and Technology Scholar. In 2011, he was awarded a prestigious National Science Foundation Graduate Research Fellowship and went on to earn a doctorate at Massachusetts Institute of Technology.
Now age 27, Hunt and Gaurab Chakrabarti are co-founders of Solugen Inc., which has developed a scaled, sustainable process to create hydrogen peroxide from plants.
Solugen's PeroxyZen product is the first plant-based, food-grade peroxide for spas, hot tubs, pools and cleaning. The founders and the company have a total of six patents.
In the listing, Forbes notes that manufacturing is a capital-intensive enterprise with many barriers to entry, especially for young entrepreneurs.
"But the intrepid engineers and entrepreneurs on Forbes 30 Under 30 list in Manufacturing and Industry have found a way to stand out above the rest, whether by designing new processes, developing new materials or inventing new technologies that help America make things and get stuff done," the magazine says.