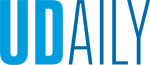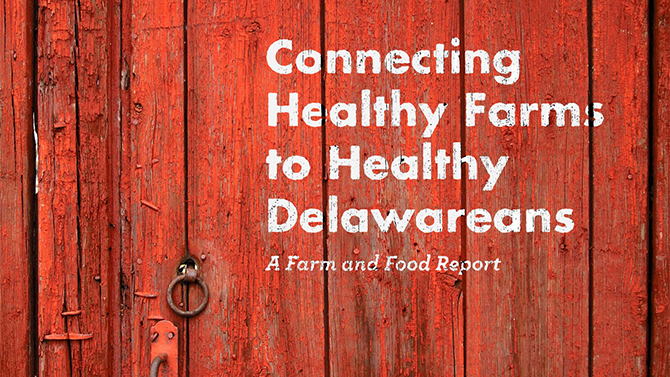 Healthy connections
Article by Peter Bothum January 26, 2017
Boosting the health of farms, and residents, in Delaware
Delaware's agriculture industry, one of the state's largest and oldest economic drivers, is about to get a boost thanks to new effort led by the state's food and farming sectors.
But family farms and agribusinesses won't be the only ones getting healthy. Thanks to initiatives laid out in a new report, Delaware residents will stand to get healthier by gaining access and knowledge about the state's farming and the opportunities it has to offer.
Leaders from Delaware's agricultural, public health, business and government sectors came together to help develop the priorities and action items in "Connecting Healthy Farms to Healthy Delawareans," a new report by the University of Delaware's Center for Research in Education and Social Policy (CRESP) and the state Department of Agriculture.
"This report sets the stage for strategic initiatives in the coming years," said Allison Karpyn, senior associate director for CRESP. "With tight budgets, setting priorities and garnering both public and private sector support for efforts will be critical."
The report culled conversations with more than 45 representatives from around the state. The insight from the community collective was crucial in setting priorities that could be used to craft an action plan.
Those priorities included preserving and expanding family farms, maintaining strong agricultural and food business sectors, maximizing access to local foods, fostering interest in farming and nutrition and getting the word out on the impact of the farming and food industries.
From there, the group developed seven proactive steps toward change in Delaware, which remains below national standards for food security and health despite being a national agricultural leader.
They include:
• Establishing a Delaware Farm and Food Policy Council, which would be accountable to the governor;
• Launching a coordinated marketing campaign across multiple sectors to engage Delawareans about the benefits of agriculture's strength to the state;
• Piloting a local distribution intermediary to aggregate and distribute local products within Delaware;
• Creating a public-private funding source to support development of food and farming businesses in Delaware;
• Unifying engagement in planning and transportation efforts to improve state infrastructure;
• Continuing to grow and invest in a nationally recognized farm to school program by establishing a farm to school state coordinator position to promote and support additional activities; and
• Encouraging the minimization of food loss and waste by reducing, recovering and recycling.
Paula Angelucci, supervisor of nutrition services for the Colonial School District, said the new report is a great reflection of the vibrant roots of Delaware's agricultural industry and the foresight for future generations of farming to come.
"Delaware has done an amazing job expanding the Farm to School Program by working together with dedicated child nutrition professionals and local farmers who believe in the health benefits of providing locally grown and raised products to school age children," Angelucci said.
Agriculture continues to serve as one of Delaware's leading industries. According to government figures, the 2,500 farms in the state – 99 percent of which are family owned – generate annual sales of $1.3 billion, and each farmer in Delaware is feeding approximately 375 Delawareans. The industry has an economic impact of more than $8 billion in the state, according to a 2010 UD research report.
Meanwhile, nearly 118,000 of Delaware's 945,934 residents are food insecure, and more than two-thirds of adults are overweight or obese. And, a growing number of Delaware's children – 17.8 percent of whom are food insecure – are unable to maintain a healthy diet.
Finding common ground across food and farming leaders in the state is an important first step to addressing health disparities, Karpyn said.
For more on the report, visit the website.