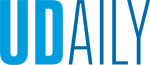 Empowering student voices
Article by Harpreet Kaur Photo by Ambre Alexander Payne January 10, 2017
The College School receives Speak Up Loud and Clear designation
The College School (TCS), located on the Children's Campus of the University of Delaware's College of Education and Human Development, has been selected to receive the Speak Up Loud and Clear designation.
The designation is an award from Project Tomorrow that is presented to the top schools in the United States that demonstrate commitment to engaging their stakeholders in local decisions on educational issues.
Project Tomorrow CEO Julie Evans acknowledged the TCS leadership for leveraging authentic student views through Speak Up process to foster new ideas in the school.
"Schools like The College School are models for all schools across the country," she said. "You have demonstrated practice of recognizing the value of what your students have to say, and for that we applaud you."
Each year, the Speak Up research project polls K-12 students, parents and educators about the role of technology for learning in and out of school. The data from the online survey is shared with national, state and local policymakers to improve education for all children.
In fall 2015, representatives from more than 7,600 schools participated in the research project on digital learning. TCS is one of those few (more than 200) who succeeded in winning this recognition for their total student participation, length of time involved with Speak Up and use of data in local decision making.
Laura Dougherty, TCS director, shared how they empower students inside the classroom and out, giving them a voice in issues that are personally relevant. "Our teachers encourage this by valuing student thoughts and opinions and providing opportunities to engage in discussions and activities related to topics of great interest," she said. "That is an important part of self-advocacy and helping students become engaged citizens."
TCS has been contributing to this survey for 10 years, fostering engagement through a variety of initiatives. Students complete the survey during their STEM (science, technology, engineering and mathematics) classes. Parents are encouraged to participate through emails or an on-site participation in November. And alumni give their inputs via the school Facebook page.
The survey participation allows access to a rich dataset for schools to use in their own local planning and research as well contributing to the national dialogue.
Project Tomorrow shares feedback with the individual schools.
"The results of the survey have led us to allow upper school (middle school) students to use their personal mobile devices for some projects," said Dougherty. "It has also contributed to a new program that will allow upper school students to take a school-owned laptops back and forth between home and school."
Parents, educators and the community are encouraged to participate in the 2016 Speak Up survey posted on the Project Tomorrow website. Questions are available in English and Spanish. Schools throughout the country are listed by state. Results are accepted through Jan. 13.
About The College School
The College School, located on UD's Children's Campus, serves students in first through eighth grade who demonstrate learning, attention, mild social/emotional, and/or mild behavioral issues that may impact school success. Students flourish in a supportive environment that promotes confidence, individuality, and a spirit of self-advocacy, helping them become proud and confident learners. For more information, visit the website.
About Speak Up
Speak Up is an initiative of Project Tomorrow, a leading global education nonprofit organization. Since fall 2003, the annual Speak Up project has collected and reported on the views of more than 4.5 million K-12 students, teachers, administrators and parents representing more than 30,000 schools in all 50 states. This represents the largest collection of authentic, unfiltered stakeholder input on education, technology, schools of the future, science and math instruction, professional development and career exploration.