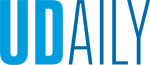 UD entrepreneurship conference
Article by Carly Ducey Photo by X February 20, 2017
Youth Entrepreneurship Summit registration now open
Registration is open for University of Delaware's Youth Entrepreneurship Summit (YES!), a conference for teens centered on innovation and entrepreneurship.
The conference will take place on April 7 in Clayton Hall on the UD campus.
General admission to YES! is $20. Early bird tickets are on sale until Feb. 28 for $15. UD students, faculty and staff receive a 50 percent discount with the code "bluehen." To register or to find out more information, visit the website.
YES! brings like-minded teens together to engage in interactive workshops, experience breakout sessions on topics such as Bitcoin, network with like-minded peers and young adults and watch the final round of the Diamond Challenge.
This year's keynote speakers are Haile Thomas, founder and CEO of HAPPY Organization, and Justin Lazafan, founder of Students4Students College Advisory and Millennial Marketing Strategy.
Thomas, 16, is a Jamaican-American youth health activist, motivational speaker, teen vegan chef and the youngest certified health coach trained at the Institute for Integrative Nutrition. Thomas founded HAPPY, an organization to fight conditions like diabetes and childhood obesity, and has impacted more than 7,000 youth in four years.
Lazafan, 20, is an experienced entrepreneur, consultant, speaker and best-selling author. He is curator of Next Gen Summit, the premier community for millennial entrepreneurs, and author of What Wakes You Up?, the inspiration for this year's conference theme.
The Youth Entrepreneurship Summit will urge attendees to ponder their passions and how their passion can be part of their career and life.
YES! features the final round of the Diamond Challenge, an entrepreneurship competition for high school students. Two-day, all-access tickets are $75 and include access to the semifinal and final rounds of the Diamond Challenge, admission to the Diamond Challenge Gala and admission to YES!. All-access tickets are $60 with the early bird discount until Feb. 28.
Two-day all-access passes are also available for an early bird price of $60 from now until Feb. 28. After Feb. 28, all-access passes will be $75 with availability until March 24. To register or to find out more information, visit the website.
YES! and the Diamond Challenge are part of the Paul and Linda McConnell Youth Entrepreneurship Education Initiative.
Capital One supports this program as part of its Future Edge initiative, a five-year $150 million initiative designed to help people get the skills they need to be competitive in this digital economy.
About the Horn Program in Entrepreneurship
The Horn Program in Entrepreneurship ignites imaginations and empowers world changers through educational offerings that emphasize experiential learning, evidence-based entrepreneurship and active engagement with entrepreneurs and other members of the broader entrepreneurial ecosystem.
Through participation in Horn Program offerings, students gain the knowledge, skills, personal capacities, experiences, connections and access to resources needed to successfully manifest innovation and thrive in the rapidly changing world.