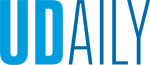 Grimes wins Sloan Fellowship
Article by Tracey Bryant Photo by Evan Krape February 21, 2017
UD researcher probes cause of chronic inflammatory diseases
It's not every day that you're congratulated in a full-page ad in The New York Times. That's a special recognition University of Delaware professor Catherine Leimkuhler Grimes received on Tuesday, Feb. 21, when she and other selected scientists were announced as Sloan Research Fellowship winners.
The prestigious two-year, $60,000 fellowship is awarded annually to 126 early-career scholars from the U.S. and Canada whose accomplishments mark them as the next generation of scientific leaders.
"The Sloan Research Fellows are the rising stars of the academic community," said Paul L. Joskow, president of the Alfred P. Sloan Foundation. "Through their achievements and ambition, these young scholars are transforming their fields and opening up entirely new research horizons. We are proud to support them at this crucial stage of their careers."
Grimes, assistant professor in UD's Department of Chemistry and Biochemistry, will use her fellowship to investigate how chronic inflammatory diseases, such as asthma and Crohn's disease, arise.
Her work focuses on organisms you can't see and can't live without — bacteria. Each of us carts around about three pounds of bacteria, in our stomachs and intestines, on our skin and lots of other places. Most are beneficial, helping with myriad functions, from digesting lunch to healing a bruise. Some are harmful, causing infections and disease.
Bacteria naturally shed tiny fragments of their cell wall as they grow, like lint from a jacket. If these fragments come from harmful bacteria, your immune system responds accordingly by waging war on the nasty invaders.
Sometimes, however, a case of mistaken identity occurs — the cell wall fragments may have been sloughed by beneficial bacteria, but the immune system misreads them and winds up attacking healthy tissue. That scenario has been implicated in Crohn's disease, rheumatoid arthritis, asthma and cancer.
Grimes hypothesizes that these diseases erupt from a discrete set of bacterial cell wall fragments and that the body has mechanisms to sense such molecules. To test this hypothesis, she and her laboratory group are enlisting a full-court press of scientific techniques, from synthetic organic chemistry, to molecular biology, immunology, biochemistry and microbiology.
"I feel extremely lucky to have such a diverse group of research students who are just as dedicated to these projects as I am," Grimes said. "Together we are unveiling how our immune systems keep track of both the good and bad bacteria."
As a Sloan Research Fellow, Grimes is in prestigious company. In her own department at UD, she notes that her colleagues Joel Rosenthal, Doug Taber, Thomas Beebe and Klaus Theopold — all past winners of the fellowship — provide excellent examples of dynamic research programs.
In the wider scientific community, past awardees include such towering figures as physicist Richard Feynman and Murray Gell-Mann and game theorist John Nash. Forty-three former fellows have received a Nobel Prize in their respective field, 16 have won the Fields Medal in mathematics, 69 have received the National Medal of Science, and 16 have won the John Bates Clark Medal in economics, including every winner since 2007.
Grimes was named a Pew Scholar in the Biomedical Sciences by The Pew Charitable Trusts in 2014, won the Cottrell Scholar Award in 2015 and received the National Science Foundation's Faculty Early Career Development Award in 2016.
She graduated summa cum laude from Villanova University, earned her master's degree in chemistry from Princeton University and her doctorate in chemistry from Harvard. She joined the UD faculty in 2011.
Established in 1934 by Alfred Pritchard Sloan Jr., then-president and chief executive officer of the General Motors Corp., the Sloan Foundation makes grants in support of original research and education in science, technology, engineering, mathematics and economics. The foundation is based in New York City.