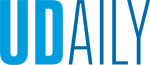 $10 million gift to UD
Article by DAR staff Photos by Evan Krape and courtesy of Mark Samuels Lasner February 09, 2017
Donation of Victorian collection by Mark Samuels Lasner is largest in UD Library's history
Mark Samuels Lasner — a longtime friend, staff member and supporter of the University of Delaware — has donated his vast collection of British literature and art to the University's Morris Library Special Collections. Worth more than $10 million, the Mark Samuels Lasner Collection is the largest and most valuable donation in the library's history.
"On behalf of the University of Delaware, I am honored that Mr. Samuels Lasner chose our great university as the home for his extraordinary collection," said UD President Dennis Assanis. "This collection of Victorian authors, artists and intellectuals adds tremendous value to scholarship on campus. It exemplifies UD's commitment to excellence in humanistic, artistic and creative endeavors, as well as our dedication to service to society. It is truly a gift of knowledge."
UD Provost Domenico Grasso agreed. "This is a monumental gift that will be transformational for the University of Delaware," said Grasso. "There's no collection quite like it in the world, and the benefit to scholars across disciplines and backgrounds is remarkable. Mr. Samuels Lasner's generosity will impact UD students and faculty for generations."
"This collection adds tremendous value to scholarship on campus," said Trevor A. Dawes, vice provost for libraries and museums and May Morris University Librarian. "Mark has always thought about how his knowledge and resources can benefit others. His gift enables people to see the importance of what exists in the library's special collections."
Samuels Lasner's story is one of both determination and passion. Legally blind since birth, he has been called by some the "foremost blind book collector in the world." His visual impairment has not prevented him from amassing one of the most important private collections, at the same time pursuing a remarkable career as a bibliographer, typographer, philanthropist, scholar and curator.
"There's a long tradition of bibliophiles with severe vision problems," Samuels Lasner says. "I think it's because people who can't see well like to gather around them things they can see."
He cites such figures as the writer and librarian Jorge Luis Borges, who was blind; Chauncey Brewster Tinker, a Yale rare books curator, who lost sight in one eye; and Estelle Doheny, a California collector and owner of a Gutenberg Bible, who also lost vision, as among his role models.
Collector started young
Like many collectors, Samuels Lasner started young, beginning his lifelong passion when living what he likes to call a "Victorian childhood" with his grandparents in an 1896 Queen Anne revival house overlooking Long Island Sound in Connecticut.
Encouragement came from a family friend, octogenarian May Bradshaw Hays, who was born in London and knew William Morris and Edward Burne-Jones, and from Charles Price, Samuels Lasner's mentor and art history professor at Connecticut College, from which he graduated summa cum laude in 1974.
His serious collecting was sparked by trips to England, where he was introduced to "association copies" — books inscribed by their authors or owned by people of note, a particular strength of the Samuels Lasner Collection — in the collection of another mentor, Simon Nowell-Smith, former head of the London Library and president of the Bibliographical Society.
The rest, as they say, is history. As his collection grew, so did Samuels Lasner's publications (including bibliographies of Aubrey Beardsley and of the Irish poet, William Allingham) and involvement with exhibitions, libraries, and bibliophile and bibliographical organizations.
In 2003 Samuels Lasner was awarded the Sir Thomas More Medal by the University of San Francisco for "private collecting, a public benefit." Five years later the American Printing History Association named its annual fellowship in his honor.
Since 2004 Samuels Lasner has been senior research fellow at the University of Delaware Library. In addition to serving on the council of the Grolier Club, the oldest and most distinguished bibliophilic club in the U.S., where he is also chair of the Committee on Modern Fine Printing, Samuels Lasner is a member of the boards of directors of the University of Delaware Library Associates and of the Center for Book Arts in New York, a member of the Visiting Committee of the Morgan Library and Museum's Department of Literary and Historical Manuscripts, and a member of the Academic Affairs Committee at Winterthur.
About the Mark Samuels Lasner Collection
The Mark Samuels Lasner Collection focuses on British literature and art of the period 1850 to 1900, with an emphasis on the Pre-Raphaelites and writers and illustrators of the 1890s. It comprises more than 9,500 books, letters, manuscripts, photographs, ephemera and artworks, including many items signed by such notables as Oscar Wilde, George Eliot, Charles Darwin, Max Beerbohm, William Morris, Henry James, Christina and Dante Gabriel Rossetti, Robert and Elizabeth Barrett Browning, and Aubrey Beardsley.
Virtually every cultural figure active in Britain in the late 19th and early 20th centuries is represented, and there are more than 1,000 items connected with Max Beerbohm — the famous caricaturist and essayist — alone.
Formed over the last 40 years by Samuels Lasner (who describes himself as "the most determined book collector he has ever met"), the collection has since 2004 been housed in a designated space within the Morris Library.
In lending, and now in making the gift of his collection, Samuels Lasner has intended it to be not only a resource available to students, faculty and the larger public and scholarly community, but also a catalyst, meant to spur the development of the UD Library and to raise the University's research profile. To further this end, the University is planning a library renovation, which will include a new Special Collections facility.
Impact of the collection
For Samuels Lasner, the use, preservation and value of original materials are all of paramount importance. Neither print works nor manuscripts are dead, he asserts. On the contrary, every time an observer encounters a page, a window on another place and time opens, and with it comes an opportunity to acquire a fresh perspective and understanding.
That new knowledge then spreads to others — through scholarship, through collaboration and through research. "Every printed work, each leaf of writing, has in its makeup what Robert H. Taylor called the 'flavor of the period,'" writes Samuels Lasner. It is "a spirit no later version or facsimile can offer. These objects not only connect us with their creators but tell us about their times through physical form."
The impact of the collection goes far beyond the campus. Locally, it has helped to engender a closer relationship with Winterthur and also with the Delaware Art Museum, which offers with the UD Library an annual fellowship in pre-Raphaelite studies.
Items from the Mark Samuels Lasner Collection have been lent to numerous museums and libraries, such as the Morgan Library and Museum in New York, the Petit Palais in Paris, and the National Gallery in Washington, D.C. Scholars from around the globe have come to use its resources.
Exhibition and symposium
The University of Delaware Library is marking the gift with an exhibition, "Victorian Passions: Stories from the Mark Samuels Lasner Collection," curated by Margaret D. Stetz, Mae and Robert Carter Professor of Women's Studies and professor of humanities, on view in Morris Library's Special Collections Gallery from Feb. 14 through June 3.
On March 17 and 18, the University will host a two-day symposium, "Celebrating the Mark Samuels Lasner Collection: Rare Books and Manuscripts, Victorian Literature and Art."

In addition to the keynote speaker, Elaine Showalter (emerita, Princeton University), the speakers will include Mark Dimunation (Library of Congress), Barbara Heritage (Rare Book School, University of Virginia), Edward Maggs (Maggs Bros. Ltd., London), Joseph Bristow (UCLA), Linda K. Hughes (Texas Christian University), Margaretta S. Frederick (Delaware Art Museum), William S. Peterson (emeritus, University of Maryland), David Taylor (UK historian and author) and Margaret D. Stetz (University of Delaware).