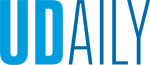 In Memoriam: Sarah Wood
Article by UDaily staff February 08, 2017
Campus community remembers student Sarah Wood
The University of Delaware community remembers Sarah Wood, a freshman from Dagsboro, Delaware, who passed away Dec. 18, 2016. She was 19.
"On behalf of the entire University community, I extend deepest condolences to Sarah's family and friends," said Dean of Students José-Luis Riera. "In her one semester here, Sarah excelled academically and made lasting impressions on her professors and many of her fellow students. We all mourn the loss of so much talent and promise."
From Monday through Wednesday, Feb. 13-15, flags on the Newark campus will be lowered in Ms. Wood's memory.
"Smart, creative and generous"
Members of the UD community shared memories of Ms. Wood.
Kathleen Turkel, assistant professor of women and gender studies, said, "I am deeply saddened by this news. I taught Sarah this past semester in a class of 60 students. It is not easy to distinguish oneself in a class of that number, but Sarah did. She was an enthusiastic participant in class discussion and was always willing to share her thoughts and ideas even when they challenged the prevailing opinion in the class. My heart goes out to Sarah's family. This is such a tragic loss."
Emily Davis, associate professor of English, called Ms. Wood "a smart, creative and generous person," adding, "She was a fearless critical thinker in class, and I genuinely looked forward to hearing what she had to say. When she and I spoke on the last day of the semester, she said that she'd always loved English classes and might have to sign up for more. I remember that little thrill I get when I know that I'll have a great student again. I was already looking forward to seeing how she'd grow between now and then. I'm so heartbroken for her and her family, and for the loss of such a bright spirit in our UD community."
Teddy Gelman, a senior at UD and her resident assistant in George Read Hall, said, "Sarah was a welcome addition to my floor community. From the start of this year, she became known to much of the floor as a respected, well-mannered person who brought great individuality to the community. I had the opportunity to get to know Sarah on a personal level over the course of the semester, and I was consistently impressed with the demeanor she possessed as well as her commitment to growth and development. I deeply appreciate her effort to integrate herself into the University of Delaware community and her unabashed utilization of me as her RA to better understand the new world she was living in and how she could best thrive here. I was privileged to have an individual of Sarah's character on my floor community— through what was a turbulent fall semester at times, she shined a bright light on my floor, and I am proud to say that Sarah's presence on the floor undoubtedly made a positive difference on the community. My thoughts go out to Sarah's family during this difficult time."
Sarah Jane Wood
Ms. Wood passed away Dec. 18 at her home from an accidental heroin overdose.
Born in Falls Church, Virginia, on Dec. 7, 1997, she graduated in 2016 from Indian River High School, where she was the president of the Technology Student Association. An English teacher commented that she never backed down from a good argument. Ms. Wood loved playing soccer and participated in the River Soccer Club since the age of 6 and was also part of the Indian River High School JV Soccer team.
Ms. Wood made the Dean's List in her first semester at UD last fall.
Her family said, "Sarah was a beautiful, nonconformist young woman who had a passion for learning and was a champion for the underdog. She will be fondly remembered as a talented artist, an amazing writer and an avid photographer. She was unapologetically herself and didn't care what anyone said. She and her twin brother, Sam, had a loving and inseparable bond. Not only did Sarah love all people, she extended that love to cats, dogs and even the sloth!"

She is survived by her parents, Lawrence and Margaret (Gebhardt) Wood of Dagsboro, Delaware; four siblings, Matthew Wood and his fiancé, Heather Spannbauer, of Millsboro, Delaware, Katy Wood of Dagsboro, Timothy Wood and his significant other, Elizabeth Ewing, of Georgetown, Delaware, and her twin brother, Sam Wood, and his significant other, Cher Robinson, of Dagsboro; numerous aunts, uncles and cousins and a host of friends.
A Mass of Christian Burial was held Dec. 23 at St. Ann Catholic Church in Bethany Beach, Delaware. Memorial contributions may be made to the Lord Baltimore Lioness Club, P.O. Box 525, Ocean View, DE 19970.

Condolences may be left online.