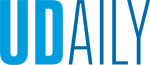 In Memoriam: Carroll Izard
Article by Ann Manser Photo by Lane McLaughlin February 13, 2017
Professor emeritus was pioneer in emotions research
Carroll (Cal) E. Izard, Trustees Distinguished Professor Emeritus of Psychological and Brain Sciences at the University of Delaware, died Sunday, Feb. 5, 2017. He was 93 and lived in Landenberg, Pennsylvania.
His family described Prof. Izard as a kind and humble man, whose professional and personal contributions were extraordinary.
Prof. Izard earned his doctoral degree from Syracuse University and was a professor of psychology at Vanderbilt University, where he conducted pioneering research in the field of human emotions.
In 1976, he joined the UD faculty and focused his previous work with emotional development on infants and preschool-age children. He retired in 2014.
At a UD festschrift for Prof. Izard in 2012, an event held to honor an academic career, colleagues praised his long and illustrious career and the impact of his work on the understanding of emotional development. Among many other contributions, his research showed how emotion can be disrupted by stress and poverty and how early intervention can foster healthy emotional development.
He developed an Emotions Course for Young Children, which consists of a 20-week intervention, with short lessons that preschool teachers can lead with the help of an instruction manual.
Because poverty creates stress in children, Prof. Izard concentrated on testing and assessing the program in Head Start classrooms, which serve lower-income families. Children in stressful situations more often have difficulty understanding and coping with emotions, a problem that can lead to social and academic problems as they continue in elementary school and later.
Prof. Izard and his research team, including both graduate and undergraduate students, conducted a five-year study, funded by the National Institute of Mental Health, to measure the program's effectiveness.
In the first two years of the study, researchers compared the results of children receiving the intervention with those in classes using a different educational program about emotions. They found that Prof. Izard's Emotions Course was more effective in regulating children's classroom behavior.
"When we reflect on the career of Carroll Izard, it's clear that this is a man whose research and scholarship have made a profound impact on the field of psychology," George Watson, dean of the College of Arts and Sciences, said at the festschrift. "It's remarkable work, with wide reach."
Prof. Izard was preceded in death by his beloved wife of 65 years, Barbara Sinquefield Izard, and his grandson Flynn James Izard.
He is survived by his three devoted children, Cal Izard (Karen), Camille Izard Morris (Terry) and E. Ashley Izard; grandchildren Connor Izard, Olivia Morris Robie (Kyle) and Alexandra Carroll Morris; brother Frank Izard; and numerous nieces and nephews.
Services were held privately.
In lieu of flowers, the family suggests contributions in Prof. Izard's honor to one of his favorite charities, the Southern Poverty Law Center, 400 Washington Ave., Montgomery, AL 36104.