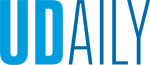 In Memoriam: Alexander Doberenz
Article by UDaily staff Photo courtesy of University Archives February 14, 2017
Former dean, administrator passes away
Alexander R. Doberenz, professor emeritus and former dean of the University of Delaware College of Human Resources, passed away on Feb. 8, 2017, at Compassionate Care Hospice in St. Francis Hospital in Wilmington, Delaware, with his family by his side. He was 80.
An expert in the field of nutrition, Dr. Doberenz came to UD in 1976 as professor of food and nutrition and dean of what was then the College of Home Economics. In 1978, the name of the college was changed to College of Human Resources to better reflect its mission. He played a major role locally and nationally in transforming the function and form of home economics colleges into a more contemporary, land-grant mission. During his tenure as dean, he fostered growth and development of quality research programs in human nutrition, human development and family studies, and clothing and textiles. He was also instrumental in the development of the University's hotel, restaurant and institutional management (HRIM) program. In 1993, Dr. Doberenz stepped down as dean.
From 1993-94, he served as special assistant to the president, and he was interim vice president for student life from 1994-95.
Dr. Doberenz served on several University committees, including the President's Committee on Developing Relations with China, the University of Delaware Cancer Research Committee and the President's Commission on Lifelong Learning.
When he formally retired from the University in 1999, he was awarded emeritus status.
Born in Newark, New Jersey, he grew up in Union, New Jersey, where he excelled in high school sports, mainly wrestling and swimming. After high school, he continued to compete in college wrestling competitions.

Dr. Doberenz received his bachelor's degree in chemistry from Tusculum College in Tennessee. After graduation, he married his high school sweetheart, Angela Rajoppi, whom he had met at the age of 16. He then traveled to Arizona to study biochemistry and nutrition and received his master's and doctoral degrees from the University of Arizona. During his postdoctoral studies at the University of Arizona, he researched and published extensively on the relationship of fluoride and amino acids on bone and skeletal development. He received a Research Career Development Award from the National Institute of Health.
While in Arizona, the Doberenzes had twin daughters, Annamarie and Judith Lynn. Dr. Doberenz took up scuba diving and volunteered with the Pima County Sheriff's Office Underwater Recovery Unit and as a scuba instructor at the Tiger Sharks Scuba Diving Club. He enjoyed swimming, boating, fishing and golfing.
After 10 years in Arizona, Dr. Doberenz accepted a visiting associate professorship in nutritional sciences at the University of Hawaii, with a focus on trace element metabolism in food and nutrition.
In 1969, he became an associate professor of nutritional sciences in the College of Human Biology at the University of Wisconsin-Green Bay. His interests broadened to include concerns in population growth, family planning and improvement of human nutrition. At this time, he also became more involved in academic administration, taking on the role of assistant dean of the College of Human Biology and later associate dean of the colleges (degree-granting programs) at the University of Wisconsin-Green Bay.
After seven years in Wisconsin, he joined the University of Delaware.
Dr. Doberenz was a member of both the Northeast Regional and the National Steering Committees with the U.S. Department of Agriculture, with a focus on new initiatives for home economics. During his career, he served on numerous boards and councils and traveled in leadership capacities to Panama, the People's Republic of China and Russia.
He is survived by his wife of 59 years, Angela; his daughters, Judy Hoke (husband Bryan) and Annamarie Wexler (husband Carl); and his grandchildren Alexandra (Hoke) Schondorfer (husband Brandan), Clarissa Hoke, Alicia Wexler and Samuel Wexler. He is also survived by his extended family members, especially his sister-in-law, Eileen Vroman, as well as friends Don and Lynn Peters, who have been a local support through the many years of his illness.

Funeral services were held Feb. 14.
Memorial contributions may be made to St. Francis Hospital Compassionate Care Hospice Unit, 701 North Clayton St., Wilmington, DE 19805; or to the Department of Hospitality Business Management at the University of Delaware in memory of Dr. Alexander R. Doberenz. Please send contributions to: University of Delaware, Gifts Processing, 83 East Main St., 3rd Fl., Newark, DE 19716. Make checks payable to "University of Delaware" and include on the memo line "in memory of Dr. Doberenz." Gifts can also be made on the University of Delaware's secure website: www.udel.edu/makeagift.
Condolences may be left online.