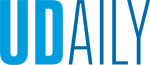 March 6: 'Geography of Pasta'
Article by Karen B. Roberts February 08, 2017
University of Parma's Papotti to deliver invited lecture on geography of Italian pasta
Geographer David Papotti will deliver a special lecture on the geography of Italian pasta at 5:30 p.m., Monday, March 6, in 004 Kirkbride Hall on the University of Delaware campus in Newark.
The lecture is hosted by the Department of Geography, which is housed in the College of Earth, Ocean, and Environment, in celebration of the department's 50th anniversary.
A noted geographer at the University of Parma, Italy, Papotti's talk is titled "A Geography of Italian Pasta: Landscapes of Productions, Landscapes of Consumption."
The lecture is free and open to the public but reservations are required. Click here to register. A question and answer session will follow the lecture.
A post-lecture dinner featuring specialty pastas of Italy and paired wine also is planned at Caffé Gelato. Cost for the dinner is $50 per person. The deadline for reservations for the post-lecture dinner is Friday, March 3, and reservations can be made directly through Caffé Gelato or by calling 302-738-5811.
About the lecture
According to Papotti, pasta is one of the most widely recognized symbols of Italian identity. Its production and consumption are important features through which Italians think about their own national identity, as well as consolidated international "flags" to promote commercial export and tourism.
In his talk, Papotti will discuss the history of the production and consumption of pasta, while linking the territorial characteristics of the country with the historical events that influenced the economic, social and cultural consolidation of this national dish.
He also will address the geographical component behind the images used in the promotion of this food.
About the professor
David Papotti is an associate professor of geography at the University of Parma, Italy.
His research interests center on the relationship between geography and literature; place marketing and tourism marketing; immigration and multiculturalism in Italy; and the geography of food. He is the author of two books and nearly 100 articles.
Since 2014, Papotti has taught a course titled "Italian Foodscapes: An Interdisciplinary Approach to Food and Culture" for the University of California program in Florence.
Papotti is a member of the Association of American Geographers, Association of Italian Geographers (AGeI), Italian Geographical Society, Italian Association of Teachers of Geography and Italian Centre for Historical-Geographical Studies, among others.
Papotti earned a doctoral degree in geography at University of Padua in 2002, and a master of arts in Italian literature in 1996 from University of Virginia. He earned a bachelor's degree in humanities from University of Parma in 1993.