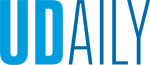 Alumni gift transforms trading center
Article by Sunny Rosen and Sarah Gibson Photos by Evan Krape February 23, 2017
Lerner celebrates improved, renamed Michael and Rosann Geltzeiler Trading Center
University of Delaware Provost Domenico Grasso calls it "the crown jewel" of UD's Alfred Lerner College of Business and Economics. And now, thanks to one passionate alumnus, it's more than doubled its capacity.
Last week, the UD community celebrated the renaming of this experiential learning hub: The Michael '80 and Rosann Geltzeiler Trading Center. Thanks to a gift from the Geltzeiler family, the center can now provide twice as many students with access to real-time professional industry applications and sophisticated financial software.
Grasso also described the center's high-tech offerings as a differentiator for UD, and Lerner College Dean Bruce Weber agreed during his remarks. Emphasizing the importance of the center to the college's curriculum, Weber compared it to a chemistry lab.
"Would a chemistry professor be satisfied joining the faculty of a university that just had lecture halls and podiums and projectors, but had no chemistry lab, no place to send the students to apply what they are learning in the classroom?" Weber asked. "In finance, that really had been the thinking, until labs like the trading center here opened."
Lerner College, Weber continued, "has really embraced this concept of taking business technology and pushing its use out to the students, creating a learning experience for our students that is unparalleled."
Weber lauded the faculty who embraced the trading center's technology in their courses, and added, "We're now in a position to push this trading center forward to the next level. I have a deep appreciation to the Geltzeiler family for being willing to commit to help Lerner College make the trading center an even better place."
During his remarks at the celebration, Michael Geltzeiler described his experience of "falling in love again" with UD after receiving a Lerner Alumni Award of Excellence in 2008 and being inducted into UD's Alumni Wall of Fame in 2010. He also discussed what motivated him to support the trading center.
"As a former financial services executive, I saw firsthand how important it was for employees to have a command of the technology tools of the industry, such as Bloomberg and the FactSet research tools," Getlzeiler said. "And as a member of the Lerner advisory board, I understood how competitive undergraduate business schools are, and what a differentiator experiential learning programs can be."
Geltzeiler became motivated, he said, by "delivering for our students."
To those students, Geltzeiler said: "Enjoy the facility, and make us proud when you graduate and build successful careers. Those of you who are fortunate in your careers: Do not forget the University. Stay close and be philanthropic, so future students can enjoy the breaks that people like me provided for you."
Students on the Geltzeiler Trading Center
During the renaming celebration, UD senior Joshua Carruthers shared his own experiences with the Geltzeiler Trading Center.
"I really want to stress how impactful and beneficial this donation is to the University and, most importantly, to the students who utilize the trading center on a daily basis," Carruthers said.
He is president of the Blue Hen Investment Club, UD's student-managed investment fund with $1.8 million assets under management, which is housed in the trading center. He said that he's "spent more time in the trading lab than any other place on campus."
"I've come to view the lab as more of a home than a place to work," Carruthers said.
Senior Michael McCormick, also at the celebration, agreed that he spends nearly every day in the trading center.
"I get there sometimes at ten in the morning," McCormick said. "I look at markets all day, following currency and equities, and to see how the market is performing in general... We also use it as a tool to teach other students about getting integrated with finance and following markets and being up-to-date."
"It has been a great resource for me so far in my four years at the University of Delaware, and I know the investment moving forward will be really helpful for everyone else," McCormick said.
Both McCormick and fellow senior Collin Miller discussed their appreciation for the trading center's access to industry standard applications, like Bloomberg and FactSet, which provide live-market data.
"The big differentiator there is having real-time data and the two tickers live-streaming information every second of the day," Miller said. "I would say that's one of the key aspects of the trading center. A lot of universities are working with delayed prices and simulations, whereas we have real data coming in in real time. There's no better way of learning than utilizing that."
"When you have that type of facility, you want to be there," he continued. "And you want to use your time to expand your knowledge the best that you can. That's something many students do here on a daily basis."