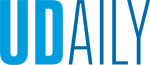 Feb. 22: HPC Symposium
Article by IT Communication Group February 08, 2017
Janotti Research Group to discuss parallel processing at HPC Symposium
University of Delaware researchers are invited to the February High Performance Computing Symposium session, scheduled Wednesday, Feb. 22. Register.
The session will kick off with a presentation by Anderson Janotti, assistant professor in the Department of Materials Science and Engineering, and his research group. Their presentation, "Materials by Computational Design – A Bottom Up Approach," will address the role of computer modeling in the discovery and optimization of new materials.
Janotti and his group will also present on how advances in parallel processing and the development of new algorithms are changing the landscape of materials science. With the ability to predict materials' properties, researchers are able to experiment with physical phenomena that is difficult to probe at the atomic scale.
Janotti recently was awarded the National Science Foundation's Faculty Early Career Development Award.
The presentation will begin at 10 a.m. in Faculty Commons (Room 116 Pearson Hall) and will be followed by an hour-long open forum for researchers to ask the IT-Research Computing staff questions and find answers, brainstorm and share ideas with other researchers. The IT-Research Computing staff will also be asking participants for input on the development of the next computing cluster.
Registration is available at the IT Research Computing website. Refreshments will be provided.
This presentation is a continuation of a series of meetings designed for researchers using or interested in using the University's HPC clusters.
The HPC team is changing the format of the HPC Symposium series. Meetings will now occur on the fourth Wednesday of February, June, and September. In addition, the June symposium will now be a poster session for research groups to highlight their current research and how they are using cluster computing locally or nationally.