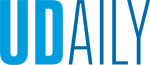 Faculty Commons Book Club
Article by IT Communication Group February 09, 2017
Faculty Commons Book Club to meet Wednesday, Feb. 22
The University of Delaware Faculty Commons Book Club will meet at noon, Wednesday, Feb. 22, to discuss A Field Guide to Lies: Critical Thinking in the Information Age by Daniel J. Levitin. RSVP requested.
This session will be facilitated by Meg Grotti, associate librarian and assistant head of instructional services, Reference and Instructional Services Department, and Lauren Wallis, First Year Experience and Student Success Librarian.
The ability to find, evaluate, and ethically use information is more crucial than ever with the prevalence of pseudo-facts and fake news on social media sites and increasing distrust of traditional media.
In his accessible and engaging new book, A Field Guide To Lies: Critical Thinking in the Information Age, Levitin, bestselling author and professor of psychology and behavioral neuroscience at McGill University, provides a primer on cultivating a critical stance toward numerical and textual information. Through compelling examples drawn from major media, Levitin provides sound advice for cultivating a critical stance toward information in all formats.
Limited free copies of the book will be awarded to participants based upon registration and winners will be contacted via email. Copies may also be purchased at a 30 percent discount from the Barnes and Noble UD Bookstore.
In addition, the library has a copy of the book on reserve that can be checked out. The book club reserve course is called FCOM 999 (Faculty Commons Book Club) and is available online. Give the Circulation and Reserve staff the call number or ask for assistance in looking up the call number. The loan period is three days in order to make it available to as many borrowers as possible during the next few weeks.
The meeting for this book will from noon-1 p.m., Wednesday, Feb. 22, in Faculty Commons (116 Pearson Hall). Drinks and dessert will be provided.
The Faculty Commons is always looking for book club facilitators. Those who are interested in leading this discussion or sponsoring a session in the future can contact faculty-commons@udel.edu.
For more information about these events, visit the Faculty Commons website.