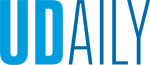 Faculty Athletic Representative
Article by UDaily staff Photo by Kathy F. Atkinson February 09, 2017
Sociology's Anderson named UD Faculty Athletic Representative
Tammy L. Anderson, professor in the Department of Sociology and Criminal Justice, has been named the University of Delaware's Faculty Athletic Representative (FAR).
Anderson was appointed to the position, which is effective this month, by UD President Dennis Assanis. She succeeds Lynn Snyder-Mackler, Alumni Distinguished Professor in the Department of Physical Therapy, who has served since 2011.
The Faculty Athletic Representative is the official voting delegate for the University on NCAA matters and works with UD's Faculty Board on Athletics.
"I am pleased to appoint Tammy Anderson to this important post which works to assure a strong connection between academics and athletics ," Assanis said. "Prof. Anderson brings a wealth of assets to this assignment: She is a respected professor and researcher, an experienced athlete at the high school and college level and a long-time member of the Faculty Board on Athletics with a deep knowledge of the key issues. I look forward to working closely with her and the board."
"We are excited to welcome Tammy to this important role within Delaware Athletics," said UD Director of Athletics and Recreation Services Chrissi Rawak. "Tammy has a great understanding of the vital role that athletics plays in the success of an academic institution. Her integrity, commitment, and experience in academics and as a member of the Faculty Board on Athletics will serve us well. I look forward to working closely with Tammy on the issues that affect our programs and our student-athletes."
Anderson, who has served on the Faculty Board on Athletics for the past five years, said she understands the balance between athletic and academic performance both from a student-athlete and a faculty board member standpoint.
She is a lifelong athlete, having competed in field hockey, basketball and softball at the junior high and high school levels in the Lancaster, Pennsylvania, school district and in field hockey at the University of Pittsburgh.
For the past five years, Anderson has lent her personal experience as an athlete, as well as her professional expertise in substance abuse and policy, to her work with Snyder-Mackler and the faculty board on behalf of UD student-athletes.
Service on the faculty board and her appointment as FAR have been a major highlight of Anderson's career in higher education, she said.
"I am excited to be appointed FAR not only because it will keep me involved in the athletic endeavors I adore, but also because it is purposed on ensuring the academic and athletic success of our wonderful and eclectic group of student-athletes," Anderson said.
About Tammy L. Anderson
Anderson joined the University of Delaware faculty in 2000 as an assistant professor, and was named associate professor in 2003 and professor in 2010. She is a professor affiliate at the Center for Drug and Health Studies
She is the author of several books, including Understanding Deviance: Connecting Classical and Contemporary Perspectives (2014, New York, Routledge), Sex, Drugs, and Death: Addressing Youth Problems in Contemporary Society (2011, New York, Routledge) and Rave Culture: The Alteration and Decline of a Philadelphia Music Scene (2009, Philadelphia, Temple University Press), which won the 2010 Charles Horton Cooley Prize awarded by the Society for the Study of Symbolic Interaction.
Anderson has been active in the Society for the Study of Social Problems, the American Sociological Association, the American Society of Criminology and the American Criminal Justice Association.
Anderson received a bachelor's degree in sociology and the administration of justice from the University of Pittsburgh in 1985, a master's degree in justice from American University in 1987, and her doctorate in sociology and justice from American University in 1991.
She was a postdoctoral research fellow, sponsored by the National Institute on Drug Abuse, at the University of Illinois at Chicago from 1996-98.
Currently, Anderson has been working with Delaware state and New Castle County officials in understanding and combating the state's opiate addiction and overdose problems and recently was appointed chair of newly elected County Executive Matt Meyer's Opiate Dependency and Heroin transition subcommittee.
Anderson's research has been funded by the National Science Foundation, National Institute of Drug Abuse, National Institute of Justice, the Robert Wood Johnson Foundation, the National Association of State Controlled Substance Authorities, the Bureau of Justice Assistance, the Centers for Disease Control and the University of Delaware.
She is serving as a principal investigator on federal several grants, partnering with numerous Delaware state agencies to combat prescription drug abuse and related health and social problems. These projects will enhance the surveillance capacities and utilities of Delaware's Prescription Drug Monitoring Program to address substance abuse problems locally and nationally.
Faculty Board on Athletics
In addition to Anderson, serving on the Faculty Board on Athletics are Lynn Snyder Mackler, Alumni Distinguished Professor of Physical Therapy; Jack Baroudi, associate dean in the Lerner College of Business and Economics; Lesa Griffiths, T.A. Baker Professor of Animal and Food Sciences; Dawn Elliott, chairperson of the Department of Biomedical Engineering; John Pelesko, associate dean of the College of Arts and Sciences; Breck Ledo Robinson, associate professor in the School of Public Administration; Matt Robinson, professor of hospitality business management; and Ajay Prasad, Alumni Professor of Mechanical Engineering. Ex officio members are Chrissi Rawak, director of intercollegiate athletics and recreation; Dawn Thompson, vice president for student life; Provost Domenico Grasso; Jennifer Judy, senior association athletic director for student services and sport administration; Richard Stumpf, associate athletic director for compliance; Sue Groff, director of the Office of Equity and Inclusion and University Title IX coordinator; and Tim Morrissey, director of Student Services for Athletes.