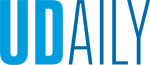 Feb. 13: Multicultural health course
Article by UDaily staff February 03, 2017
New certificate program addresses health care for diverse patient communities
Delaware is set to become one of the country's most ethnically diverse states by 2060, with New Castle County alone projected to rank in the top 6 percent most diverse communities.
Shifting demographics have already had a dramatic impact on the health care landscape, where challenges exist in addressing health care disparities, language and communication barriers, access to care and more.
A new University of Delaware certificate program, Improving Cultural Competence for Health Care Professionals, will focus on the awareness, knowledge and skills needed by health professionals caring for an increasingly diverse patient population. The 12-week certificate program begins March 6.
Jacqueline Ortiz, director of cultural competence and language services at Christiana Care Health System, serves as program director and lead instructor.
"This course will be led by a group of practitioners who daily employ best practices in treating special patient populations," said Ortiz. "Our intention in this program will be to pass along tangible skills that can be put into practice immediately to improve the health outcomes of their patients and the efficiency of care in their clinics and organizations."
In addition to Ortiz, program faculty from Christiana Care include Dana Beckton, director of diversity and inclusion; Denise Lyons, clinical nurse specialist in gerontology nursing; and Tim Rodden, director of pastoral services and system coordinator of LGBTQ health initiatives.
The program faculty also includes Karla Bell, assistant professor and associate director of clinical education in UD's top-ranked physical therapy program and co-chair of the LGBTQ Faculty Staff Caucus; and Eileen Sparling, manager of the community-clinical linkages team for the Center for Chronic Disease Prevention and Control, Maryland Department of Health and Mental Hygiene.
The program will be valuable to anyone who wants to learn more about the intersection of culture and health care, while gaining practical skills and insights to better serve all patient communities.
This includes clinical staff like physicians, physician assistants, advanced practice nurses, dentists and dental hygienists, nurses, counselors, social workers, physical therapists, occupational therapists, speech pathologists and more. In addition, the program will be relevant for health care administrators, practice managers, program coordinators, insurance specialists and health care consultants, as well as many non-health-care professionals who interact with patients and clients.
Interested individuals are invited to attend an information session on Monday, Feb. 13, 6-7:30 p.m. in Newark. Program faculty will be on hand to answer questions and network with prospective students about the new program, and refreshments will be served. The information session is free, but reservations are requested. For details and to RSVP, visit this website.
The Improving Cultural Competence for Health Care Professionals Certificate program is offered through UD's Division of Professional and Continuing Studies. The new program will take place on Monday evenings from March 6 to May 22 in Newark, Delaware.
UD students and UD alumni are eligible for a discount when enrolling in this program. Other discounts include a military/veterans discount, and a group discount when two or more individuals from one business or organization register for the program. An early-bird discount is available through Feb. 13.
For more information or to register for this program, visit the website, write to continuing-ed@udel.edu or call 302-831-7600.