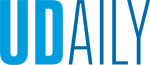 Grant for large undergrad courses
Article by IT Communication Group February 27, 2017
CTAL to provide grant for faculty participating in study about automated quizzing
The University of Delaware's Center for Teaching and Assessment of Learning will be conducting several educational research studies in large introductory undergraduate courses.
The purpose of the study is to examine the impact of automated computer scored quizzing on student performance.
CTAL is interested in determining how increasing the number of assessments using quizzes with automated grading may impact students' final grades. Studies in the fields of psychology, sociology, business and accounting education have examined the role of daily quizzes, "pop" quizzes, announced quizzes, and other frequent quizzing structures on student learning.
All UD faculty members who are teaching large (60-plus students) introductory undergraduate (100- and 200-level) courses are encouraged to apply for this grant to determine the relationship between frequent, automated quizzes, particularly those executed in Canvas, and student learning. Courses must have had very few assessments when previously taught and must be able to incorporate at least four automated quizzes using Canvas Learning Management tool.
Successful applicants will receive $5,000 in funding to cover faculty or graduate student assistant time in generating quiz questions, learning how to use Canvas automated quizzing, and other study-related tasks.
The deadline to apply for the grant is April 1. Visit CTAL's website for more information about the study and how to apply for the grant. Those with interest can also attend the March 3 First Friday Roundtable at 3:30 p.m. in Room 208 Gore Hall to learn more.