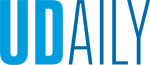 Skating to silver at MIT
Article by Mallory Metzner Photo courtesy of UD Collegiate Figure Skating Team February 08, 2017
UD figure skating team opens season with second-place finish
The University of Delaware Collegiate Figure Skating Team (UDFS) recently traveled to Massachusetts Institute of Technology (MIT) in Cambridge for its first competition of the season and finished in second place. Rivals Boston University and Dartmouth College finished first and third, respectively.
Boston totaled 84 points, with UD earning 80 and Dartmouth 66.
UD sophomore Taylor Aruanno was excited to start her second season with UDFS. "Traveling with the team is so much fun and everyone is so supportive at competitions," she said, adding that it is still early in the season and there is always room for improvement.
"For the rest of the season, I want to increase the difficulty of my programs a bit. I know I can handle it and I want to keep getting better with each competition," Aruanno said.
Freshman Brooke Tripp said she was excited for her very first collegiate competition. "I think the feeling of family that UDFS has given me really helped me go out and do my best this competition. Figure skating is a very individual-focused sport, but when you're on the collegiate team all of the sudden there is a new pressure to skate so that the team can get points," she said. "As much as this new setting made me nervous, I found that it also made me feel supported and safe. Just knowing I had so many friends who believed in me and supported me gave me a lot of strength and confidence."
"You never know what you're going to get when you go into the first competition of the season. In the end, everyone really stepped up and put out fantastic performances. We were able to gain points in every event our skaters competed in and the support from our team throughout the entire weekend was outstanding," UDFS President Courtney Taylor said. "The team that I started with my freshman year is completely different from the team that I will be ending with now that this is my senior year. But even as members come and go, we carry the same values of hard work, determination, and good sportsmanship. This was a great start to our season and I'm confident that we will just keep building as the season continues."
Second place is a remarkable start to the season, Taylor said, but UDFS is hungry for more. "It makes me want to put everything I have into this team so that we can achieve our goal of a fifth straight national championship title," Taylor said.
She noted that UDFS has been undefeated since 2013 and the team is motivated now more than ever to keep pushing and to strive for the next national title.
The intercollegiate figure skating season continues March 4-5, when UDFS travels to the Liberty Intercollegiate Competition in Lynchburg, Virginia.
The UDFS winners for the competition include:
• Taylor Aruanno: first place, Junior Ladies Short; fourth place, Junior Ladies Championship.
• Alannah Binotto: fourth place, International Dance.
• Brynn Dayton: first place, Preliminary Ladies Freeskate Group 2.
• Hannah Gottfried: sixth place, Junior Ladies Championship Freeskate.
• Jenny Lin: first place, Pre-Preliminary Ladies Freeskate.
• Chloe Roberts: first place, Pre-Juvenile Ladies Freeskate Group 2.
• Julia Rowland: first place, Junior Ladies Freeskate.
• Jacob Schedl: second place, Gold Dance Group 2; second place, International Dance.
• Courtney Taylor: first place, Senior Ladies Short Program Group 2; first place, Senior Ladies Championship Freeskate; third place, Juvenile Dance; first place, Intermediate Dance.
• Brooke Tripp: first place, Juvenile Ladies Freeskate Group 2.
• Kameron Wong: third place, Senior Dance.
• Sumika Yamada: second place, Preliminary Dance Group 1; first place, Senior Ladies Free Skate Group 1.
Those with interest can follow UDFS on Instagram, Twitter and Facebook.