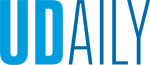 Nowhere Else to Turn
Article by Zach Davis Photo courtesy of the Center for Disabilities Studies February 02, 2017
CDS offers home modifications to qualified individuals with paralysis-causing conditions
A ramp instead of stairs, a reachable light switch, a wider doorway – small changes to a home can make all the difference to people with paralysis-causing conditions.
Unfortunately, modifications, whether simple or fairly involved, can be too expensive for many. Costs could run to "many tens of thousands of dollars," says Beth Mineo, director of the University of Delaware's Center for Disabilities Studies (CDS).
To help cover those costs, the center's Delaware Assistive Technology Initiative (DATI) created Nowhere Else to Turn, designed to enable qualifying Delawareans to achieve greater independence, freedom of movement and safety. Supported by a $75,000 grant from the Christopher and Dana Reeve Foundation, a leading nonprofit in researching and treating paralysis, Nowhere Left to Turn is now accepting applications for financial assistance in acquiring home modifications.
Nowhere Else to Turn applicants must demonstrate they have a paralysis-causing condition and show that they have tried – unsuccessfully – to secure funding from other sources, such as Delaware Medicaid, the Delaware Division of Vocational Rehabilitation's Independent Living Program and the Paralyzed Veterans of America. Applicants also agree to participate in Reeve Foundation promotions if asked.
Emmanuel Jenkins of the Delaware Developmental Disabilities Council, who uses a wheelchair, knows the frustration of being turned down – it happened the first time he asked Medicaid to cover the cost of an automatic door opener. "They said they didn't see the need," he says, "even though it took me fifteen minutes to open my front door."
He hopes news of the Reeve Foundation grant will provide opportunities to educate people with and without disabilities about the necessity of home modifications. "CDS is about to give people independence, life, freedom," he says. "But the need is always going to exist, even after the grant runs out."
Mineo urges interested parties to apply soon. While the application period will be open until all the grant money has been awarded, she warns that "$75,000 is a relatively small amount. And once it's gone, it's gone."
Those with interest can access the Nowhere Else to Turn home modification application form here and the application informational packet here. A list of qualifying paralysis-causing conditions is located here.
DATI assistive technology specialists are available to consult about the types and costs of home modifications that are available. To contact DATI in New Castle and Kent counties, email Karen Latimer at this address: klatimer@udel.edu. To contact a DATI specialist in Kent and Sussex counties, email Dan Fendler at this address: fendler@udel.edu.