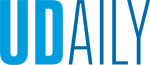 Grants for student success
Article by UDaily staff February 21, 2017
Student Financial Services program designed to boost retention, grad rates
The University of Delaware's Student Financial Services office (SFS) is launching a comprehensive new program to provide grants and financial literacy resources for students, with the goal of boosting retention and graduation rates.
Central to the program are Blue Hen Success Grants, small awards available to eligible upperclassmen nearing graduation who are facing minor shortfalls in paying their tuition or fees.
"The Blue Hen Success Grant program commits staff and financial resources to ensure small financial circumstances do not become barriers to graduation," explained Chris Lucier, vice president of enrollment management. "The program complements the Blue Hen Success Collaborative, the University's new advising system, in ensuring we have the systems in place to fully support student success."
The amount of the grants provided will be specific to each individual student's situation, with a maximum award of $3,000. Students are encouraged to contact Student Financial Services at any point in the year if they have financial concerns.
The new program will also serve as an informational resource on financing college and beyond. It will highlight the myriad scholarships available and offer financial workshops and online courses aimed at increasing students' fiscal knowledge and responsibility during their academic career and after graduation.
Carla Lord-Powalski has been named coordinator of the program, charged with not only implementing it across campus, but also proactively directing students to these resources along their path to graduation. Lord-Powalski brings with her 15 years of experience in higher education and private loans, with a deep knowledge of financial literacy.
"Carla's professional background is rooted in financial aid, counseling and financial literacy," said Melissa Stone, director of Student Financial Services. "With a passion for student success, Carla is a strong addition to our organization."
According to Stone, the program will enable SFS staff to proactively seek out students who are behind in their payments and guide them toward applying for Success grants and enrolling in a financial workshop.
"I am thrilled to be a part of UD and its commitment to student success," said Lord-Powalski. "Sometimes small resources can make a big difference when it comes to overcoming hurdles to graduating. I look forward to helping remove some financial stress for students so they can focus on their classes and getting that diploma."
Additional financial literacy programs will launch in April, National Financial Literacy Month. For more information about the Blue Hen Success Grant program, including eligibility guidelines and application instructions, visit the website.