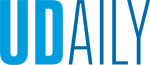 In Memoriam: Steven W. Martineau
Article by UDaily staff December 08, 2017
Campus remembers gifted music student
Members of the University of Delaware community remember student Steven W. Martineau, the first-year music major from Middletown, Delaware, who passed away Sunday, Dec. 3. He was 19.
"The University of Delaware community is heart-broken over the loss of Steven, who had such amazing talent and potential," said President Dennis Assanis. "Our sincere condolences go out to his family and to his many friends here at UD and beyond. Though his time with us was brief, Steven will be missed dearly."
Mr. Martineau, a double major in music and biological sciences, played first horn in the UD Symphonic Band and performed with the Symphony Orchestra in its first concert. He also was a member of the UD Horn Ensemble.
Services will be held this weekend. A viewing is scheduled from 4-6 p.m., Saturday, Dec. 9, and the funeral service will be held at 1 p.m., Sunday, Dec. 10, both at the Daniels and Hutchison Funeral Home, 212 North Broad St., Middletown.
The University's Office of the Dean of Students is providing bus transportation to both the viewing and the funeral for those students who do not have access to a vehicle. Pick-up will be outside George Read Residence Hall at 2:30 p.m., Dec. 9, and at 11:30 a.m., Dec. 10. Students planning to take the bus are asked to RSVP by emailing deanofstudents@udel.edu and inidicating if they will be attending the viewing and/or the funeral.
From Monday through Wednesday, Dec. 11-13, University flags on the Newark campus will be lowered in Mr. Martineau's memory.
'His gracious and generous spirit'
Members of the UD community shared reflections about Mr. Martineau:
John David Smith, professor of horn, said, "I can scarcely find the words to describe the terrible sense of loss my students and I feel over this tragic loss. We were so fortunate to experience Steven's kind and gentle spirit in the all-too-short time we had to work together. It is clear that he touched the lives of so many -- the moving tributes I have heard expressed over the past few days by a wide variety of students and faculty amply confirm the impact of his warm and engaging presence. We can only hope that time will ease the pain of his passing, but I am certain that his gracious and generous spirit will live with us forever."
Maddie Smith, a junior history education major and political science minor, said, "I had the privilege of living right across the hall from Steven, and I am thankful for that time. Steven was so loved by his floor mates and was one of the kindest, sweetest people I have ever met. I will greatly miss him."
Andrea Gibeck, a first-year music major and resident of George Read Residence Hall, said Mr. Martineau was a friend who sincerely touched her heart. "I have yet to meet someone as genuine as Steven -- and I think this memory of him captivates that quality: On Oct. 5, I was walking to Amy E. du Pont [Music Building] to attend a jazz ensemble performance. I was planning to go by myself, until I crossed paths with Steven. He asked me, "Hey man, what's up?" I replied about going to this concert. I asked him what he was up to, and he told me that he was heading to Buffalo Wild Wings to eat with some friends. Seeing I was by myself, he asked, "Do you want to be alone?" I did that thing where you are afraid to say yes so you don't reply because you don't want to take them away from their plans already made. Almost milli-seconds later of me fidgeting, he replied "I'll take that as a no –- I'll join you!" I felt this warmth in my chest and the biggest grin spread across my cheeks.... While conversing on our walk back to North Campus together, I mentioned to him how I couldn't recall anyone ever putting their plans aside like that to be there for me. He said back, "Well I know you'd do the same, and that's why we're friends; there's not many people like us out there." Our friendship blossomed from that.... and he told me something very insightful. He said, "Every experience has a lesson to learn from." Steven was a friend that was full of beautiful moments; it was the little things about him that made him amazing. Whether it was him making my morning every Aural Skills class, sitting in a practice room to hear him play his French horn for sight reading proposals, or even running errands with him geeking about Dungeons and Dragons, Steven defines a true friend. I feel really blessed to have been a part of his life and to call him my friend; he always made sure I was never alone –- and my one desire is for him to know that he wasn't either."

Steven W. Martineau
According to his family, music was Mr. Martineau's passion and the French horn was his joy. He treasured his time with the Delaware Youth Symphony Orchestra, which included a trip to Italy for a music tour. His family included the music communities of both Appoquinimink High School and the University of Delaware, and he participated in many activities in both, including serving as drum major of the Appoquinimink Marching Band.
In addition to music, his numerous activities included juggling, unicycling, tennis, swimming and others. He was a warm loving friend to many and enjoyed long walks and conversations with friends or just hanging out playing games.
Mr. Martineau enjoyed his family fully and was especially proud of his big brother, Eric, and he was excited to welcome Eric's bride, Alexis, into his family and heart.
He is preceded in death by his uncle, John Green. He is survived by his parents, David Scott and Michelle Chernick Martinau; brother Eric (Alexis); his maternal grandparents Warren and Marsha Chernick; paternal grandparents Robert and Susan Martineau; aunts Michelle Green and Karen Jones; uncle William Jones III; great uncle H. Kendall Gosh III; cousin Kendall Green; and his beloved French horn, which he named "Harmony."
Donations in Mr. Martineau's memory may be made to the Department of Music at the University of Delaware. Please send contributions to: University of Delaware, Gifts Processing, 83 East Main St., 3rd Fl., Newark, DE 19716. Make checks payable to: 'University of Delaware' and include on the memo line "in honor of Steven Martineau." Gifts can also be made on the University of Delaware's secure website, www.udel.edu/makeagift. Donations also may be made to The Music School of Delaware, 4101 North Washington St., Wilmington, DE 19802, or AHS Music Boosters Association, 1080 Bunker Hill Rd., Middletown, DE 19709, where gifts will support the Appoquinimink High School Music Department.
Condolences may be left online.
Support and assistance
For any students who are distressed, the Division of Student Life provides a variety of resources for support and assistance.
Students in need are encouraged to reach out to the Center for Counseling and Student Development, which is located in the Perkins Student Center and is open from 8 a.m.-5 p.m., Mondays through Fridays. The center provides students with a safe and confidential environment to process their reactions with a counselor. To make an appointment, call 302-831-2141. Emergency appointments are available.
The Center for Counseling and Student Development also provides the UD Helpline, which is available at any time, day or night, for students feeling anxious, overwhelmed, depressed or otherwise in need of counseling. By calling 302-831-1001, live counseling assistance is available 24 hours a day, seven days a week, 365 days a year.
In addition, staff members in the Office of the Dean of Students are available to meet with any student who wishes to talk. Call 302-831-89239 to schedule an appointment or stop by Room 101 of Hullihen Hall.
Students also are encouraged to reach out to their resident assistants, mentors and advisers throughout the division, such as staff within the Center for Black Culture, University Student Centers, Student Wellness and Health Promotion, Student Health Services, Student Services for Athletes and other units.