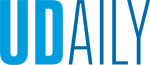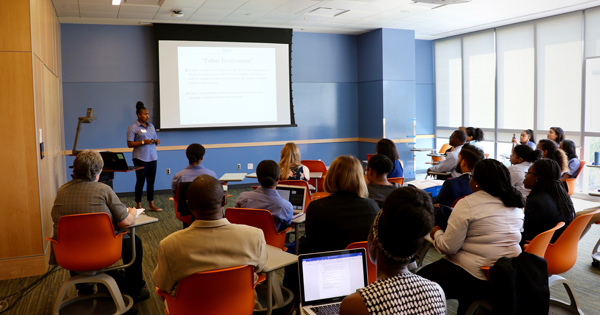 The Traveling Community Advocate
Article by Elizabeth Adams Photo by Elizabeth Adams December 04, 2017
Human Services Senior Researcher, Community Advocate Travels Country, World
Nadisha Downs grew up in Wilmington and is intimately aware of the struggles faced by its residents.
Determined to help improve her community, she has selflessly served as a mentor, counselor and advocate. When she decided to attend the University of Delaware, becoming a Human Services major, concentrating in administration in family policy and a minor in urban education, was a natural fit.
Her ability to juggle classwork, jobs, a fellowship, and active research is a testament to her fierce dedication and perseverance. Downs has organized youth programs to empower young girls at the Walnut Street YMCA and mentored first generation freshmen students through a program called Each One Reach One. She is a McNair Scholar at UD, where her undergraduate research focuses on father involvement of young African-American men living in urban areas, specifically Wilmington.
Now a senior, Downs' list of accolades is long. She was selected as a UD Summer Research All-Star and was chosen as one of seven undergraduates accepted in the CAMRA Fellows Program, through the University of Pennsylvania, where she created a short film highlighting the life experiences and struggles of youth at risk.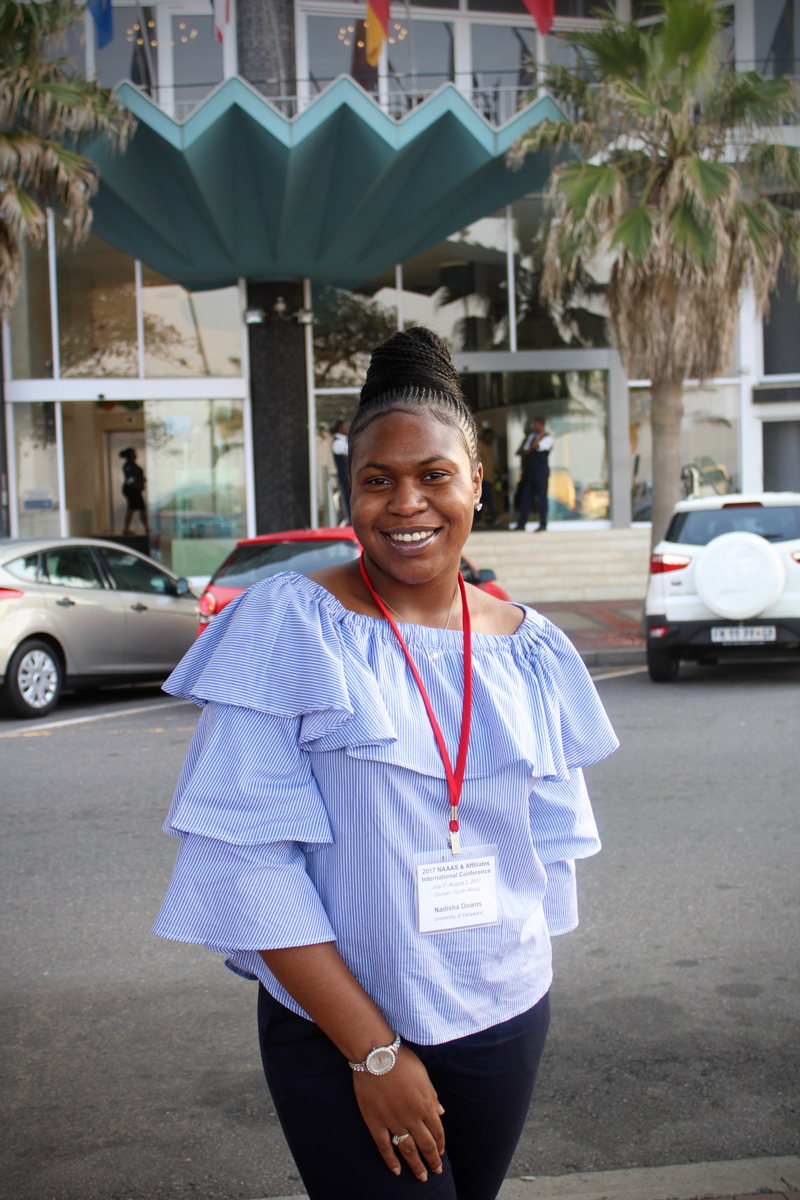 Most notably, Downs traveled to South Africa to present her work to faculty and graduate students from across the world at the National Association of African American Studies (NAAAS) & Affiliates International Research Conference.
South Africa
Downs' paper, "Father Involvement of Young African American Men Ages 18-25, in an Urban Context," was accepted by the NAAAS & Affiliates which awarded her the opportunity to present her paper in Durban, South Africa where she was one of only two undergraduates.
"Conducting my research gives me a deeper appreciation for the complexity of the decisions I've made in my life," said Downs. "When people want to give back, they usually start with their home and their communities. This showed me how I can be an asset to other communities and how I can help others with their research. And being one of two undergraduates at the conference was a confirmation that I'm on the right path."
As you would expect from a community advocate, Downs immersed herself the culture of Durban. In her first interaction with the community, she was met by the smiling faces of young children outside of the Phoenix Settlement - home of Mahatma Gandhi, who began his activism as an Indian immigrant in South Africa and later led India's independence movement. Along with the conference, Downs spent her time visiting uShaka Marine World, which includes the Durban Aquarium.
"I met some of the kindest people in my life there," Downs said. "It made me more appreciative and not take things for granted."
Her paper will be published through the NAAAS & Affiliates Monograph as well as filed with the Library of Congress, EBSCO and ProQuest.
"My research and experience in South Africa will always be integrated into my future work because they both are integral parts of my journey as a young female," said Downs.
Road to Newark
Downs' UD journey began in the Associate in Arts program. While she was finishing her associate's degree and preparing to transfer to the Newark campus to pursue her bachelor's degree, she discovered the McNair Scholars Program.
Because of her work with the YMCA as a program specialist for teenagers, Downs initially wanted to study adolescent development in urban communities. When she enrolled in a Human Development and Family Sciences course, "Lifespan and Development," taught by Rob Palkovitz, her focus shifted. By chance, Palkovitz had worked with some youth in Wilmington whom Downs knew.
Palkovitz, whose research focuses on fatherhood, became her mentor. From then on, incorporating her passion for her community, Downs decided to focus her research on fatherhood, specifically younger African-American fathers in the urban community.
"Nadisha is an inspiring student who initiated an ambitious research project to learn about the everyday experiences of young fathers in her community," said Palkovitz. "She translated her interests into original research that has given her multiple opportunities to travel and network with other researchers as she shares her findings."
Palkovitz said Downs has great potential as an applied researcher to bring about positive changes in her community by conducting research to address important issues. He said her enthusiasm, as well as experiences, have positioned her to become a mentor for other undergraduate researchers.  
"I'm giving these young men a platform to share their stories and experiences," said Downs. "I pride myself on establishing genuine and authentic connections with the men I work with for my research and assuring that they are being advocated for."
Conferences Galore
In February, Downs traveled to Dallas for the NAAAS National Conference which attracted scholars from across the United States and more than twenty countries. There, she was able to meet Ela Gandhi, granddaughter of Mahatma Gandhi.
Just a few days after returning from her July conference in South Africa, Downs gave a presentation at UD's Undergraduate Research and Service Scholars Celebratory Symposium that elicited questions and comments from more than half of the audience.
Most recently in October, she traveled to Florida International University for the McNair Scholars Conference where her presentation caught the attention of Carl McNair, brother of Ronald E. McNair, who died in the Space Shuttle Challenger explosion and for whom the scholars program name is named.
Downs, who will graduate after the 2017 fall semester, is continuing her research, working at the West End Neighborhood House as an independent living case manager for emancipated foster care youth.  As for future plans, Downs says she may pursue a masters in social work, perhaps a doctorate, or take a well-deserved break and focus on a career. Perhaps you may see her implementing programs and creating her own agency.
"My humbleness, transparency, and investment to share myself with others will always make a significant impact in any community I immerse myself in," Downs said. "I want the nature of my work to bring forth change and a deeper understanding of complex issues in urban communities as a way to develop interventions, support groups, and programs to combat these issues."