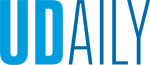 Genetic insights on eye disease
Article by Beth Miller Photo illustration by Jeffrey Chase December 21, 2017
UD's Lachke launches powerful tool for expanded eye research
A skilled mechanic who knows every millimeter of an engine always knows which tool to use where and when.
The toolbox biologists and geneticists use, though, has been expanding - in both scope and precision - rapidly in recent years. And that's a good thing. Geneticists face many daunting challenges - for example, how to predict which of the thousands of genes in the human genome are linked to specific birth defects.
Now University of Delaware biologist Salil Lachke has released a new power tool - described in a recent Nucleic Acids Research article - that could have profound impact on eye health care for people around the world.
He calls this tool iSyTE 2.0 - pronounced "eyesight." The acronym stands for "integrated Systems Tool for Eye gene discovery." The program builds on the original beta-type version.
But comparing 1.0 to 2.0 is a bit like comparing a 10-speed bicycle to a Kawasaki Ninja motorcycle. The zoom factor (not a scientific term) has gone way up.
Consider:
The new version, like 1.0, is a database of genes related to the development of the eye's lens. But 2.0 has about 10 times the amount of data - harnessing and curating all publicly available genome-level microarray data related to eye lens development and disease.
The new tool includes critical mutation data related to the eye disease "cataracts" (the result of lens opacity) and information from a broad range of developmental stages, from embryonic to postnatal stages in mouse models.
The new tool is user-friendly, open to the public and ready to fuel much more research, making it easier to identify new eye disease-linked genes.
"There is a national database called GEO [Geo Expression Omnibus] from which anyone can download thousands of 'raw' tissue-specific gene expression datasets," Lachke said. "But as they are, these raw data are not very useful because most folks don't have the skillsets to analyze and effectively visualize it to get maximum mileage from it."
The new iSyTE 2.0 database web-resource addresses just that. The website, hosted at UD's Center for Bioinformatics and Computational Biology and supported by grants from the National Eye Institute at the National Institutes of Health and the Pew Charitable Trusts Biomedical Sciences Scholarship, provides not only far more ready-to-use data, but also powerful ways to customize the information, curated and categorized to allow user-specified analysis on several layers simultaneously.
"We built a brand new website for biologists or for that matter really anybody to access the fully processed eye expression data," he said. "Which stage of lens development do you want to look at? Which specific gene mutant? All this information is now at your fingertips."
Not that 1.0 was a slouch. That early version of this tool led to several key advances, for example the identification - in Lachke's lab - of regulatory factors (Mafg, Mafk, Caprin2 and others) that are necessary for normal lens development and has expedited gene discovery in cataract research.
These bioinformatics tools help researchers sort through genes to find those with strong links to eye disorders and defects.
"It is a game-changer," Lachke said.
Data are drawn from many labs and carefully curated. Less than 5 percent has been "outlier" data - not useable, he said.
The idea for this power tool simmered in Lachke's imagination for more than a decade, first during his postdoctoral years and then as a member of UD's faculty.
"The technology was getting there," he said, "but the scientific cultural aspect of using big data sets was still evolving - even now it is still evolving. Now, by using such genome-level eye tissue expression datasets, we can make specific predictions about the about which genes - from about 20,000 protein-coding genes in the human genome - are linked to eye diseases and systematically test those predictions in the laboratory."
Next on Lachke's radar - iSyTE version 3.0, with even more detailed RNA sequencing-based data of the lens, cornea and retina.
Lachke dreams of developing similar tools specific to other organs and tissues in the future and already has one in the making for craniofacial defects, which are among the most common human developmental defects.
Some have asked if he is concerned about someone "scooping" his research.
"On the contrary," he said, "involving more scientists is precisely the point. My five-year budget is about $2 million. Yet even with that we cannot work on everything we have found to be novel.
"Bring it on. Open it up. There is so much data out there and with the kind of challenges we face with human developmental defects, one scientist cannot do it all in a lifetime.
"Plus, different people often take different views on the same datasets, maximizing their utility - and that is good for science."
The work is dedicated to the memory of David Beebe, professor of ophthalmology and visual sciences at Washington University and a mentor of high significance to Lachke.
Other contributors include UD's Atul Kakrana, Deepti Anand, Deepti Ramachandruni, Abhyudai Singh and Hongzhan Huang, along with Andrian Yang, Djordje Djordjevic and Joshua Ho of the Victor Chang Cardiac Research Institute in Australia.
About the researcher
Salil Lachke is an associate professor of biological sciences at the University of Delaware, focusing on genetic research related to organ development and disease, especially in the eye. He earned his bachelor's and master's degrees at the University of Pune, India, his doctorate at the University of Iowa and did postdoctoral work at Harvard Medical School, where he also served as an instructor. He joined the University of Delaware faculty in 2011. His innovative research has won many awards and he is a Gerard J. Mangone Scholar and a Pew Scholar in the Biomedical Sciences.