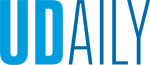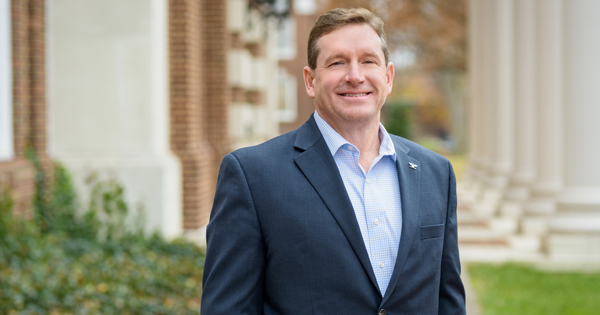 Engineering's Prather Named NAI Fellow
Article by Julie Stewart Photo by Evan Krape December 12, 2017
UD electrical engineer honored by National Academy of Inventors
Dennis Prather, Engineering Alumni Professor in the Department of Electrical and Computer Engineering, has been named a Fellow of the National Academy of Inventors (NAI).
This honor is given to academic inventors who "have demonstrated a highly prolific spirit of innovation in creating or facilitating outstanding inventions that have made a tangible impact on quality of life, economic development, and the welfare of society," according to the NAI.
Prather is one of 155 Fellows selected this year. The new class of Fellows will be inducted into the National Academy of Inventors at a ceremony on April 5, 2018 at the Mayflower Hotel in Washington, DC.
Bradley J. Yops, Director of UD's Technology Transfer Center, nominated Prather for the award.
"Dr. Prather is a world leader in the development of new radiofrequency photonics technologies, including pioneering work which enables visualization of radiofrequency signals through real-time imagery," Yops said.
Decades of invention
Prather, who joined the UD faculty in 1997, holds more than 60 patents and invention disclosures.
His research focuses on radiofrequency photonic elements and their integration into systems for imaging, communications and radar. He has developed computational electromagnetic models, fabrication methods, and integration processes for radiofrequency-photonic devices such as ultra-high bandwidth modulators, silicon photonic radiofrequency sources, photonic crystal chip-scale routers, meta-material antennas, and integrated radiofrequency-photonic phased arrays.
For the last five years, Prather and his team have focused much of their attention on a first-of-its-kind radiofrequency photonic system they call an "imaging receiver." Prather compares it to a video camera for cell phone frequencies or an antenna that "sees."
"We're the only group in the world that's ever been able to make this work," he said.
Prather hopes this device will enable researchers to use radiofrequency millimeter waves in new ways. Usually antennas that capture these waves can't separate them spatially. Prather's device can, allowing for enhanced spatial selectivity and thereby increased data capacity, when applied to communication systems.
For example, this technology could be a critical component of the next wave of cellular communications technology, commonly known as 5G.
In 2016, the Federal Communications Commission opened up new spectrum for wireless broadband use with a goal of advancing the development of 5G networks and technologies.
"This technology is moving faster than I've ever seen before and we are hoping our technology will be one that contributes," Prather said.
Prather's system could also be useful for security applications, since millimeter waves pass through solid objects. It has already been proven to help pilots land safely in dusty conditions—millimeter waves cut through the dust, providing real-time see-through capability.
In other words, this technology has the potential to save lives, something that is not lost on Prather, who enlisted in the Navy two weeks after graduating high school and is still active in the Navy Reserve. "Having served myself, providing safety and security to my colleagues who have and are serving in war zones is what drives me more than anything else," he said.
A captain in the Navy Reserve, Prather said he will lead reserve units involved in repairing the destroyer USS Fitzgerald in a Mississippi shipyard after a collision in the Pacific Ocean this past summer.
The next act
Prather and his team are now commercializing and scaling up production of their system.
"We have innovated to the point where we have interest in commercial transition," he said. "As a researcher, that is the holy grail."
Commercialization will happen through Phase Sensitive Innovations (PSI), a company Prather co-founded with colleagues Shouyuan Shi, Christopher Schuetz, Janusz Murakowski, Garrett Schneider, and Peng Yao (Leo), all research associates in electrical and computer engineering.
Prather shares credit for his success.
"This honor is a 'team award' and I'm extremely fortunate to work every day with people who continuously inspire and motivate me to be better than I ever thought possible," he said.
This honor from the National Academy of Inventors puts an exclamation point on a philosophy Prather often shares with students.
"Engineers solve problems," he said. "One way to do that is to innovate, which when successful naturally leads to invention."
Ken Barner, Charles Black Evans Professor of Electrical Engineering and chair of the Department of Electrical and Computer Engineering, praised Prather for his accomplishments.
"Prof. Prather is a distinguished academic scholar, an excellent instructor, and a successful entrepreneur," Barner said. "He is among a small set of individuals that can truly take an idea from concept and theory completely through to implementation and commercialization. National Academy of Inventors Fellow recognition is a well-deserved honor recognizing the impact of Prof Prather's inventions."
In good company
Prather joins three other UD engineering professors who have achieved NAI Fellow status: John Elias, professor of electrical and computer engineering (2013), Babatunde Ogunnaike, Dean of the College of Engineering (2014) and Norm Wagner, the Unidel Robert L. Pigford Chair in Chemical and Biomolecular Engineering (2015).
Wayne Westerman, who earned a doctoral degree in electrical and computer engineering at UD, was selected in 2013.
The late Richard Heck, a Nobel laureate and professor emeritus of chemistry at UD, was selected in 2015. Former UD president Patrick Harker was selected in 2012.