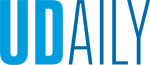 Extension Scholars
Article by Adam Thomas Photo by Wenbo Fan December 12, 2017
UD Cooperative Extension accepts applications for Extension Scholars program
Applications are now being accepted for those interested in becoming 2018 University of Delaware Cooperative Extension scholars.
Now in its 14th year, the Extension Scholars program offers UD students a hands-on 10-week summer experiential learning environment under the guidance of extension agents or specialists.
Interns will work the summer semester from June 4 to Aug. 9, 40 hours per week with a $3,770 stipend. Some flexibility in dates/hours may be required.
During this summer internship, students will follow Cooperative Extension's service learning model, implemented through one of extension's four program areas: 4-H youth development, family and consumer sciences, lawn and garden, and agriculture and natural resources.
Any current undergraduate, in the summer following sophomore year and beyond, or graduate students at UD are eligible to participate and opportunities are available in New Castle, Kent and Sussex counties.
Interns will be expected to provide their own transportation, and mileage to and from work is at the intern's expense. All interns will be expected to participate in the orientation on June 4 and the Service Learning Symposium in August.
The deadline to register for the Extension Scholars program is Wednesday, Dec. 20.
To register to become an Extension Scholar, visit the Cooperative Extension website.
About Cooperative Extension
Cooperative Extension connects the public with university knowledge, research and resources to address youth, family, community and agricultural needs.
The goal of Cooperative Extension is to help individuals, families and communities make informed decisions that can enhance their lives. In so doing, the organization generates and disseminates research-based information, provides focused educational opportunities and builds relationships that create effective solutions.