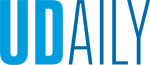 UDSIS: Back online, must clear cache
Article by Raigan Nickle Photo image by Elise Maxfield August 07, 2017
UDSIS updates bring new features for students and University employees
The University of Delaware's UDSIS online service was available Monday after scheduled maintenance on Aug. 5-6.
The update requires all users to clear their browser's cache for UDSIS to display properly. For instructions on clearing caches, visit this help page.
UD students and employees will see new features and a fresh design for UDSIS.
The most prominent new feature is the updated UDSIS header. New icons replace the search bar and sign out button previously located on the right side of the page. Students and employees can sign out of their account by clicking the hamburger menu icon and selecting sign out from the dropdown menu.
For University employees, the update brings a new way to navigate UDSIS. Employees can use the Navbar by clicking the compass icon to the right of the page or the folder system on the left side of the page. By replacing the breadcrumbs and flyout menus, the new Navigator update allows more devices to support UDSIS.