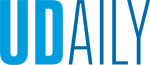 Twilight Induction
Article by David Sell Photo by Evan Krape August 28, 2017
UD leaders officially welcome newest Blue Hens to campus
University of Delaware President Dennis Assanis and other leaders formally welcomed the newest Blue Hens to campus in Monday night's Twilight Induction.
The Aug. 28 ceremony on The Green continued a recent tradition of lighting candles in honor of the new class and connected to UD's global audience via a broadcast on Facebook Live.
"You are the largest and most diverse class of students we've ever had in our history! 4,300 of you!," Assanis said to the Class of 2021. With Memorial Hall in the background, Assanis spoke to new students, a few returning students, faculty and staff. He singled out a student from his native Greece, who was seated nearby.
"Some of you grew up right here in Delaware," Assanis said. "Others have traveled thousands of miles to be here — across an ocean or a continent. We have new students from 36 states and 35 countries. Maybe you come from a long line of proud UD alumni, or maybe you're the first in your family to attend college. Wherever you're from — I'm so glad you've joined the UD family."
The new students join a distinguished legacy of scholars and leaders, Assanis noted, including three signers of the Declaration of Independence; former Vice President Joe Biden, Class of 1965; basketball star Elena Delle Donne, Class of 2013, who won an Olympic gold medal last year; and Nobel Prize winners.
To help students realize their potential, Assanis and other campus leaders urged them to challenge themselves and open their minds to new ideas and ways of thinking.
"Starting right here — right now — you get to write the script of your life story," Assanis said. "You have an amazing opportunity to shape the future and make a positive difference in the world. And in doing so, always respect one another and your diverse opinions, perspectives, cultures and beliefs.
"As your President, I am proud to be part of our community which is made strong by the bonds we share between us. By carrying our Blue Hen pride far beyond The Green, we propel UD as a powerhouse of knowledge, discovery and service. We are at a time in our world when a sense of community is more important than ever before. I urge you all to remember that our shared future is a connected one, and our commitment to community is something we hold very dear at the University of Delaware."
After a song by the co-ed a cappella group Vocal Point, Babatunde Ogunnaike, the dean of the College of Engineering, assured the new students they will never walk alone in their pursuit of knowledge.
"When asked what distinguishes UD faculty from others, I often respond that good teachers teach well, great ones inspire," Ogunnaike said. "Here at UD, we inspire you to aim high first before we teach you how to shoot straight. This is who we are. This is what we do!"
Steve Beattie, Class of 1987 and now president of the University of Delaware Alumni Association, told the new students that he met his wife, Kim, a UD grad, on campus. As partners, they are among the group known as Double Dels. Beattie welcomed the students, noted that UD has 175,000 alumni around the world and told them they will enjoy a thriving campus with new construction.
"My memories of campus are a little different than the ones you will experience," Beattie said. "I have since seen incredible growth in infrastructure and innovation — creating opportunities for you to enjoy new experiences that were not even a future vision when I attended here."
Student Government Association President Natalie Criscenzo asked students to speak up and tell SGA what they need from her organization. But she also stressed the need to peacefully engage with the community and each other.
"As you've learned throughout the weekend, Blue Hens take their commitment to the community seriously," Criscenzo said. "We respect and appreciate each and every one of our fellow students, and recognize that our openness to diversity of thought, culture and identity is absolutely critical as we strive for a better world. It is your responsibility, as it is mine, to take an active role in the community we've chosen to foster excellence, support, and accountability. Everything we choose to do or not do, say or not say, becomes part of the University of Delaware legacy. Our determination to learn and to grow is what makes us students. Our passion for respect, openness, innovation, engagement, and mentorship is what makes us Blue Hens. Welcome to UD!"
Dean of Students José-Luis Riera suggested students reflect on the moment and consider how they will use their time at UD.
"What are your goals and aspirations?" Riera asked them. "How will you seek to grow? What will you engage in during your time at UD? Who will you seek to engage with during your time on campus?
Riera used the questions as a means to introduce senior Varsha Kripalu, who was chosen from among 25 finalists to deliver the student address. After proudly mentioning that her sister was among the first-year students, Kripalu told them all not to be overwhelmed by the changes inherent in moving from high school to college.
Kripalu said she changed majors three times in her first year, before returning to the first major, biology. She warned against adding to natural worries by assuming that all of the seemingly perfect students on social media have everything in order. And, she said, being a Blue Hen Forever, is more than just a slogan.
"I want to tell you that these could be the best years of your life," Kripalu said. "Or, they could be an integral part of a life that only keeps getting better."