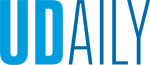 Teaching first-year students
Article by IT Communication Group September 07, 2017
CTAL to host fall series to help instructors teaching first-year students
The University of Delaware's Center for Teaching and Assessment of Learning (CTAL) is hosting a Teaching First Year Students series this fall. This three-session series is designed to help instructors support first-year students who face a unique set of challenges in the classroom and on campus.

Sessions will be held Sept. 13, Sept. 27 and Oct. 11 from noon to 1:30 p.m. in the Faculty Commons (116 Pearson Hall). These sessions are capped at 20 people.

Each session will highlight a specific classroom practice or activity that can be easily integrated into an existing course. Attendees will discuss the situational factors and classroom climate issues that can hinder student learning and strategize ways to create a more supportive classroom environment.

The Sept. 13 session, facilitated by Mark Stanton, a UD professor of psychological and brain sciences, will help participants learn how to orient students to their assessments. Register.

The Sept. 27 session with Christine Peters Cucciarre, an associate professor of English, will focus on getting students to reflect on their learning and will assist faculty in providing students with feedback on their reflections. Register.

The Oct. 11 session will be facilitated by Nancy O'Laughlin and Sandy McVey of IT Academic Technology Services. Their session will focus on technology-based tools that faculty can use to help monitor their students learning, enhance participation, and create automated feedback. Register.

Participants will be provided with lunch at each meeting.

The goal is that after completing the series participants will understand the cognitive principles that contribute to the challenges that first-year students experience as part of their psychological development and emotional growth;
orient their students to the manner of assessment in their courses; employ strategies to solicit feedback from and offer feedback to their students in manner that supports learning most effectively; and set conditions in the classroom that are most conducive to student success, affirmation and participation.

After attending all three sessions, participants will receive a copy of the book, "Major's Learning Assessment Techniques," by Elizabeth Barkley and Claire Howell, to continue developing their teaching of first-year students.
For more information about these sessions visit CTAL's website.

About the faculty presenters:

Mark Stanton, a professor of Psychological and Brain Sciences, teaches an undergraduate course in learning and motivation and undergraduate/graduate courses in integrative neuroscience, developmental behavioral neuroscience, and learning memory. He has interests in personalized instruction methods, as first innovated by Fred Keller. Stanton has also received a CTAL grant to develop online technology to implement the "Keller Method" in his psychology courses.

Christine Peters Cucciarre is the director of composition and an associate professor of English at the University of Delaware. Cucciarre teaches graduate courses such as "Advanced Pedagogy in English Studies," and "Composition Theory" as well as regular undergraduate sections of first-year writing, creative writing, introduction to rhetoric and writing studies and new media writing.