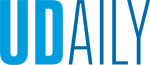 Supporting student wellbeing
Article by Casey Impagliazzo August 31, 2017
Programs, communities prioritize student safety, healthy choices around substance use
Honest conversations around alcohol and substance use begin early for University of Delaware students, including these words they encounter in their New Student Orientation planner: "Many UD students never drink. Others choose often to stay sober or to drink only occasionally, and many when they drink only do so in moderation."
This message is also shared at panels, presentations and discussions throughout their orientation and arrival process.
Content stems from years of data collected by UD's Student Wellness and Health Promotion (SWHP) through Alcohol EDU and BASICS trainings, conducted with first-year students as well as students of every level who encounter issues around substance use while at the University.
Despite common assumptions about life at a public four-year college, alcohol and drug-related student conduct sanctions typically affect a small percentage of University of Delaware students annually — and efforts have ramped up in recent years to reassure students that yes, avoiding illegal or overconsumption of alcohol or drugs is normal and there are many healthier options for engaging with others as well as managing stress.
"We encourage students to explore ways to support their wellness early on, so they can learn and practice new skills that may help them to better manage the multiple sources of stress inherent in normal college life," said Nancy Chase, director of SWHP.
UD students have a variety of options through the Division of Student Life to explore and practice personal wellness, including hundreds of student groups and thousands of events on UD's student engagement portal, Student Central. Involvement opportunities include socially and academically founded groups and events, as well as wellness-specific speakers, workshops and more. Students of age can also participate in programs that address drinking legally in a responsible manner, such as UD Hillel's How to Drink Like a Grown-Up.
Collegiate Recovery Community
Students in long-term recovery from drug and/or alcohol use are invited to participate in UD's Collegiate Recovery Community (CRC), which meets every Thursday at 1 p.m. for pizza and discussion at 231 South College Ave. (next to Morris Library).
CRC is support-based and student oriented with the goal of providing a resource for students who are actively working to protect their own sobriety as well as for students who have been impacted by the addiction of a close friend or family member. CRC assists students in developing a foundation for long-term and sustained recovery by providing a safe and confidential environment in which they may discuss topics and ideas supportive of recovery. Questions about CRC may be directed to Jessica Estok.
Amnesty protocol
Students who feel that they or a friend are at risk from unsafe consumption of alcohol or drugs are encouraged to seek help from any UD staff member or by calling 911 as soon as possible. Everyone involved in an active call for help becomes eligible to apply for amnesty from related student conduct sanctions through the University's amnesty protocol, which is designed to get students help in a time of need without jeopardizing their status as UD students.
Amnesty protocol was expanded in 2016 to include drug consumption and in the last academic year assisted 144 students who reported finding themselves in an unsafe situation due to substance use. More information about amnesty can be found on the Amnesty website.
UD Helpline 24/7/365
Students struggling with any issue, including substance use as well as anxiety, depression or feeling overwhelmed, have access to live mental health professionals 24 hours a day, 365 days a year on the UD Helpline. Created by UD's Center for Counseling and Student Development in 2016 with collaboration from other units in the Division of Student Life, UD Helpline fielded more than 800 calls from students in need during its first year of operation. UD Helpline can be reached by phone call to 302-831-1001.
About the Division of Student Life
The Division of Student Life includes the Career Services Center, Center for Black Culture, Center for Counseling and Student Development, LGBT Program, New Student Orientation, Office of the Dean of Students, Office of Student Conduct, Residence Life and Housing, Student Health Services, Student Services for Athletes, Student Wellness and Health Promotion and the University Student Centers. For more information about Student Life, visit the website.