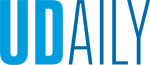 Real, live Blue Hens, meaning the birds
Article by Adam Thomas Photo by Wenbo Fan August 28, 2017
UD to feature live Blue Hens at home football games this fall
University of Delaware football fans who have never seen an actual Blue Hen in person will get their chance this fall as the University will have Blue Hens on display during home games as part of their pre-game tailgate festivities.
The birds will be on site in the Anchor Buick GM Blue Hen Fan Zone two hours before the games begin. The football season kicks off on Thursday, Aug. 31 at 7 p.m. when UD hosts Delaware State University.
Having the Blue Hens at the games is the result of an interdisciplinary collaboration between UD Athletics and the College of Agriculture and Natural Resources (CANR). Chrissi Rawak, director of Intercollegiate Athletics and Recreation Services, and CANR Dean Mark Rieger initially talked about the possibility of having a live mascot in December 2016, and the two teams have been working together ever since to bring the concept to fruition. Athletics and CANR have worked together on everything from game day logistics to coop design to blue hen color selection.
A trailer, designed by Dan Hougentogler, research associate in the Department of Animal and Food Sciences (ANFS), has been constructed to house the Hens for the pre-game activities and is equipped with a mock up football field and goal posts, as well as fans to keep the birds cool.
The Blue Hen flock at UD features descendants of birds that were originally donated by S. Hallock du Pont in the 1960s for teaching and research, as well as three newer birds that were donated in 2016 by Wesley Towers, a 1964 UD graduate who majored in animal and poultry health during his time at UD and went on to serve as the Delaware state veterinarian for over 37 years. He is also a former member of the University's Board of Trustees.
Bob Alphin, senior instructor in ANFS and manager of the Allen Laboratory, explained that this is a great opportunity to provide educational outreach to the Delaware community on the importance of the poultry industry to the state, as well as educate them on the history and biology of the Blue Hens.
Alphin stressed that the safety and health of the birds is of the upmost importance.
"The trailer has a nice design with good air flow, with fans, we'll provide water and feed, along with plenty of space for the birds. I don't expect that we'll have any issues but we are prepared just in case," said Alphin.
Blue Hen Interns
Three student interns—Anna Desmond, Melanie Lopez and Meaghan Young—from the College of Agriculture and Natural Resources have been working with the birds since June and will be on site at the games to help educate the public and to keep an eye on the birds.
Desmond, a junior majoring in pre-veterinary medicine and animal biosciences, said that she is thinking about a career in the poultry industry after she graduates and has enjoyed working with the birds this summer and learning new things about them such as how they 'pant' when they get hot.
"I didn't realize that chickens pant. That's something that I never would have even thought that they did. They don't have sweat glands, like dogs don't have sweat glands, and so they pant and chickens do the same thing," said Desmond.
Young, a senior majoring in pre-veterinary medicine and animal biosciences and agriculture and natural resources who is also doing research on campus in the Allen laboratory, said that she is looking forward to people's reactions to the Blue Hens.
"I'm excited to see how they react when they see an actual Blue Hen because a lot of people just think of UD when they think of a Blue Hen but it is an actual bird," said Young.
Lopez, a senior pre-veterinary medicine and animal biosciences major who is also minoring in wildlife conservation, said that the primary goal of the internship is animal care and taking care of the birds.
"We go in there every day and make sure they have feed and water, that the coup isn't wet and the fans are working, that there are no signs of distress and then we collect the eggs and we count them and put them in the egg room cooler," said Lopez.
Lopez also said that the interns work on their communication skills with the general public to relay information in a way that children can understand.
"We have a couple of trainings with children that are coming up and that's kind of our test run to see how the Blue Hens are going to react, how we're going to handle a whole bunch of children and that should be a good indicator of what it's going to be like in the fall," said Lopez.
Naming Contest
Those who attend the first two home games will have the opportunity to suggest names for the Blue Hens, as the interns on hand will collect naming submissions before the game. The winning names will be announced on Sept. 30, when Delaware faces JMU.
While there will most likely be five birds total at the games, there have been two male birds that have been chosen to represent the Blue Hens as they are the biggest birds in the flock and look the most like iconic Blue Hens.
Lopez said that it is easy to distinguish the two Blue Hens from one another and that they both have their own unique personalities.
"One is more energetic and vocal and then the other is quieter but has his bursts where he moves quick all around," said Lopez.
Young added that "One is a little bit more curious. As soon as you walk in, he'll kind of go up and check you out and then the other one just chills in the back a little bit."
For more history on the Blue Hens at the University of Delaware, check out a previous UDaily story.