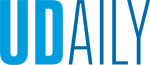 National Dollar Day
Article by Sunny Rosen Photo illustration by Keith W. Heckert August 08, 2017
UD economics professors share facts about the U.S. dollar
Today is National Dollar Day, which commemorates the day in 1786 when United States Congress established the dollar as the official unit of account for the federal government.
University of Delaware economics professors Farley Grubb and Vincent Marra shared five interesting facts you may not have known about the dollar and its 231-year history in the United States.
1. The founding fathers' choice of a base-10 monetary system was a surprising change and a statement on the new nation's identity.
Grubb and Marra both pointed out that in 1786, American colonists still used Spanish dollars and British pounds. The U.S. dollar was created soon after in 1792.
As Marra explained, "The British pence and shilling system was essentially predicated on base 12: 12 pence make a shilling and so forth. And the Spanish system was base 8... So a lot of the discussion was, which one are they going to adopt?
"Well, they ended up adopting a system that was completely new... that was a base 10 system, where 10 cents make a dime, 10 dimes make a dollar and so forth. I think the founding fathers thought that if we were really going to be an independent entity and be taken seriously, we needed our own identity. And so they chose the system that was dissimilar to anything at the time."
2. It took decades for American colonists to widely adopt the U.S. dollar.
"The transition to, and triumph of, the U.S. dollar was slower and less certain than most scholars have thought," said Grubb, whose research investigated the extent to which participants in the U.S. economy adopted the dollar during this time.
"Nothing in Congress' declaration had any force on market participants," Grubb said. "Citizens could use whatever money and price in whatever unit of account they desired."
Grubb examined labor contracts recorded in the Philadelphia region during these years and found that employers used state paper money units of account almost exclusively until 1794. These state monies were expressed in pounds, shillings, and pence. Between 1794 and 1802, pricing switched to U.S. dollars.
"Only after 1797 did U.S. dollars represent a majority of the units of account used in the pricing of these contracts, and only after 1802 did U.S. dollars comprise 90 percent of said pricing," Grubb said.
3. The U.S. once issued larger bills up to $10,000. Today, even the $100 bill may be eliminated for its size.
While the $100 is the highest-denomination U.S. dollar today, "It wasn't always that way," Marra said.
The $500, $1000, $5,000 and $10,000 bills were discontinued in the early 1940s, Marra explained, because legislators argued that large denomination cash bills made it easier to keep illegal activities anonymous.
Today, Marra said, "There are proposals by a number of economists to eliminate the $100 and $50 for exactly the same reason."
4. It was nearly impossible to be sure of the value of the U.S. dollar during its early years.
Marra explained that because the U.S. was attempting to maintain the gold and silver standard simultaneously at this time, and the prices of gold and silver fluctuated according to supply and demand, it was virtually impossible to know a dollar's true value at any given moment.
"In other words, let's say the year is 1830 and you had a paper one-dollar bill," Marra said. "You didn't know how much that dollar was going to buy... You could never be sure that it would be accepted. It was a period of tremendous uncertainty."
5. At one time, there were seven different kinds of U.S. money circulating simultaneously.
Both Marra and Grubb painted a picture of a much more chaotic market than the one we now use, and Marra pointed out that during the early 1900s, the United States used seven types of money, including bank-issued and government-issued currency as well as silver and gold coins.
"So if we were having this conversation in 1917 instead of 2017, there would be seven different types of money that we could be referring to, as opposed to one today," Marra said. "So if I owed you a dollar, you didn't know how you were going to get paid."
It took about 40 years, he explained, for the U.S. to move from seven types of money, most backed by gold and silver, to one unified currency that isn't backed by any commodity.
"It's hard to imagine by today's standards that we had seven different types of money in use at the same time," Marra said. "And that we were able to get to the point that we had one unified currency."