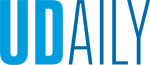 Alumna begins tenure as Ursuline Academy president
Article by Jessica Henderson Photos courtesy of Trisha Medeiros August 29, 2017
Trisha Medeiros cites education doctoral work as factor in leadership development
This summer, Ursuline Academy in Wilmington, Delaware, welcomed University of Delaware alumna Trisha Medeiros as its sixth president.
Medeiros received her doctorate of education in educational leadership, under the advisement of Robert Hampel, professor in the School of Education.
"While a student at UD, I worked with many wonderful professors that challenged my thinking and provided insight into leadership thought, theory and practice," said Medeiros. "I appreciated the ability to also learn about the complexities of educational institutions with other educators. Throughout the program, I better understood who I was as a leader and therefore what I must do to surround myself with diverse thinkers. Most of all, I learned to lead with purpose."
Medeiros will now lead with purpose at Ursuline Academy, where she looks forward to developing a new strategic plan coinciding with the academy's 125th anniversary, developing ties with its community members and supporting the construction of a state-of-the-art student life building.
"My leadership style fosters community by building and sustaining healthy relationships among all constituencies past and present," said Medeiros. "My goal is to provide an environment rich with enthusiasm and pride, where students and faculty learn together, creating their own meaningful place in the world."
Leadership and teaching roles
Prior to her appointment at Ursuline, Medeiros worked in leadership and teaching roles at the Stuart Country Day School of the Sacred Heart in Princeton, New Jersey. She served as the head of the Upper School, founder and director of the Stuart Center for Girls' Leadership and taught social justice and ethics.
Under her leadership at Stuart, Medeiros bolstered the school's programming in leadership, finance and technology and secured funding for teachers' professional development, new courses and clubs, and the Stuart Center for Girls' Leadership, which aims to empower the next generation of female leaders.
She also grew Stuart Upper School's enrollment by 19 percent, allowing the school to reach one of its highest total enrollment levels in its history.
Before joining the Stuart community, Medeiros held several roles at Tower Hill School in Wilmington, Delaware, including assistant head of the Upper School. In addition to her teaching, she served as assistant college counselor, dean of students, and coordinator of community service.
Building character education programs
Medeiros's doctoral work, completed during her tenure at Tower Hill, focused on building character education programs —those centered on developing integrity, mutual respect and collective responsibility — in independent schools.
"In her EdD capstone examination of character education, Trisha bravely recommended that her private school — one of the best in Delaware — extend its service learning, honor code and curricular initiatives," said Hampel. "Trisha pointed out the gaps and shortcomings in her school's current model, often drawing from what she heard from the students."
"Through my doctoral research, I had the opportunity to visit schools to explore best practices. Research shows that character education improves academic learning," said Medeiros. "Ursuline's mission is to empower students for leadership and service in our global society. I believe my work at UD led me to Ursuline."
Medeiros began her tenure as president of Ursuline Academy on July 1.