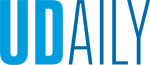 Digitizing local newspapers
Article by Allison Ebner August 02, 2017
UD Library receives NEH grant to continue digitizing historic newspapers
The University of Delaware Library has received a $253,869 two-year grant from the National Endowment for the Humanities (NEH) to continue its efforts of digitizing historic Delaware newspapers as part of the National Digital Newspaper Program (NDNP).
Once digitized, these newspapers will be freely accessible to the general public on the Library of Congress' searchable, full-text database, Chronicling America.
With the help of its advisory board, the Library's Delaware Digital Newspaper Project (DDNP) team has selected the two titles it will digitize and the issue dates it will choose from during this grant phase: Every Evening (1871-1922) and Evening Journal (1888-1922). Competing titles at the time, these newspapers eventually merged to form The News Journal that Delawareans know today.
The NDNP champions the discovery, preservation and access of primary source materials as a way of understanding history on a local level. When these two local papers are digitized, researchers will be able to dig deeper into a variety of topics, including the aftermath of the Civil War and the impact of women's suffrage in Delaware.
In this grant phase, which runs from Sept. 1 through Aug. 31, 2019, the DDNP team will digitize up to 100,000 pages.
The DDNP team for this grant phase consists of project director Gregg Silvis, associate University librarian for Systems and Metadata Services; project manager Molly Olney-Zide, senior assistant librarian, interim head of the Center for Digital Collections Department and discovery services librarian; and team members David Cardillo, library assistant II, Center for Digital Collections; Theresa Hessey, library assistant III, Center for Digital Collections; and Tom Pulhamus, library assistant III, Center for Digital Collections.
In 2015, the Library received a $121,907 NEH grant to digitize approximately 55,000 pages of newspapers published in Delaware between 1798 and 1922. By the end of this first grant phase on Aug. 31, the DDNP team anticipates nearly 95,000 pages from 105 different Delaware titles, which include major local newspapers like Newark Post, will be available on Chronicling America as a result of the grant.