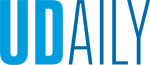 Outstanding young investigators
Article by Ann Manser August 25, 2017
Chemistry journal recognizes work of two UD researchers
The Journal of the American Chemical Association (JACS) has published a special online edition highlighting the work of 22 research teams, including two from the University of Delaware.
Research groups led by Joel Rosenthal and Mary P. Watson, both associate professors in the Department of Chemistry and Biochemistry, were included in ACS Select, which identified outstanding work of young investigators. UD is the only institution to have two of its researchers featured in the publication.
Brian J. Bahnson, professor and chair of chemistry and biochemistry, said the department is "very excited and proud to have the cutting-edge research" from Watson's and Rosenthal's labs selected for the publication.
"Having the work of two of our up-and-coming associate professors featured here is a true testament to the strength of our research program," he said.
The research included in the special edition was selected by JACS editors from articles previously published in the journal. In an introduction, editor in chief Peter J. Stang said the research recognizes "the outstanding work of young investigators."
"This collection … highlights premier research in diverse topical areas from around the world that is of broad interest to the contemporary readership of JACS," Stang wrote. "These carefully selected publications were chosen by the appropriate, knowledgeable JACS editors on the basis of reviewer input and editorial evaluation."
The article by Rosenthal's research group focuses on the process of converting the greenhouse gas carbon dioxide (CO2) to carbon monoxide, using less expensive materials as a catalyst than the silver and gold that is now commonly used. Such a process can be "a key milestone toward the storage of renewable energy and sustainable production of liquid fuels," the journal article concludes.
The article, "Efficient Conversion of CO2 to CO Using Tin and Other Inexpensive and Easily Prepared Post-Transition Metal Catalysts," was first published in JACS in 2015. Co-authors were members of Rosenthal's research group, Jonathan Medina-Ramos, Rachel C. Pupillo, Thomas P. Keane and John L. DiMeglio.
Watson's article, first published in JACS in March 2017, describes a strategy her research group developed for a new carbon-carbon bond-forming reaction. The researchers were excited about the potential of their work to contribute to the discovery of new bioactive materials, Watson said.
"Harnessing Alkyl Amines as Electrophiles for Nickel-Catalyzed Cross Couplings via C-N Bond Activation," was co-authored by members of the research group, Corey H. Basch, Jennie Liao, Jianyu Xu and Jacob J. Plane.
"This work is an important advance for the field of organic synthesis because it shows how simple alkyl amines–the bonds of which were previously viewed as inert–can be activated for cross coupling using nickel catalysis," wrote Phil S. Baran, associate editor of the journal.