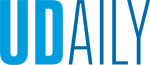 Parkinson's: Medication adherence
Article by Dante LaPenta Photo by Kathy F. Atkinson April 19, 2017
Nursing's Ju Young Shin addresses medication adherence in people with Parkinson's disease
University of Delaware researcher Ju Young Shin is investigating symptom management in Parkinson's disease (PD).
Her research eye is particularly focused on medication adherence; as an adult nurse practitioner, the topic is especially critical. The movement disorder occurs due to a lack of dopamine levels in the brain. Medication helps to manage symptoms.
"Without proper medication adherence, the four cardinal symptoms of PD — slowness of movement, tremors, rigidity and postural instability — worsen," explained the School of Nursing assistant professor. "When the medicine level goes down, they may freeze. For example, they cannot walk even if they are in the middle of a crosswalk. They know, but they can't move."
In 2013, Shin received a Gerontological Advanced Practice Nurse Association Research Award. She interviewed people with Parkinson's disease and learned about their challenges with medication adherence. From the study, she published two manuscripts — one in Geriatric Nursing and the other in the Journal of Clinical Nursing.
While interviewing participants, she discovered a sub-group of people that said they did not take medication as prescribed because they were afraid of adverse effects of antiparkinsonian medications. So Shin dove deeper. She began investigating complementary and alternative medicine – like yoga – for use by people with PD.
The General University Research Program (2014-16) funded Shin to develop and administer a survey. It explored the prevalence, types and associated factors of complementary and alternative medicine use in community members with PD.
From the study, she learned that the majority of people used at least one complementary and alternative medicine to manage their PD symptoms. Additionally, she found gender differences in PD symptom presentations. Moreover, individuals who had used complementary and alternative medicine reported perceived benefits and necessity with complementary and alternative medicine.
And when it came to how the person had the disease, Shin found significant differences in PD symptom presentation.
"At each stage of the disease, the participants incorporate different approaches to manage their disease," she said. "As a clinician, this can teach us their needs to manage their symptoms on a daily basis."
Parkinson's is a very individualized disease. Each person can experience the cardinal symptoms differently, making it challenging when prescribing medication.
"The medication from movement disorder specialists are mainly treating movement problems — slowness, rigidity or freezing of gait. The specialists do a great job, but [patients] see their specialist for half an hour, every six months. As a nurse practitioner, I'm interested in how they are dealing with those problems at home," Shin said.
All of this research has laid the groundwork and knowledge base. Now in her fifth year at UD, Shin hopes to develop individualized interventions to educate and converse with patients around their medications. Shin recently headlined a Parkinson's Disease Foundation webinar on medication adherence challenges.
She also has an intervention in the works for family caregiver support — another area of interest.
"If they freeze at home, in the hallway, somebody needs to be able to help and be trained on how to help."
In the School of Nursing, Shin credits her mentor Barbara Habermann, a qualitative research expert who is also interested in Parkinson's disease family caregiving.
"She has been really wonderful in guiding me on my research journey here at UD."