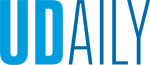 Faculty Commons Book Club
Article by IT Communication Group April 19, 2017
May 18 meeting to discuss 'Teaching History in the Digital Age'
The University of Delaware Faculty Commons Book Club will meet at noon, Thursday, May 18, to discuss Teaching History in the Digital Age by T. Mills Kelly.
This session will be co-facilitated by Tracy Jentzsch, program coordinator in the Museum Studies Program and regional digital humanities coordinator in the Interdisciplinary Humanities Research Center, and Katherine Grier, professor of history and director of the Museum Studies Program. Register online here.
Teaching History in the Digital Age provides guidance for practitioners hoping to leverage powerful digital media tools in the research, writing and teaching of history. Drawing on the scholarship of teaching and learning, Kelly's practical and accessible text covers topics such as how to teach historical thinking, how to help students evaluate online information in an era of information abundance, how to guide them in using historical sources and how to support them through the process of creating historical products.
While primarily geared toward those who teach and grapple with pedagogical challenges in the field of history, there are many great ideas for helping students cultivate a scholarly mindset in the digital age that will appeal to those who teach in other disciplines.
Kelly will be a keynote speaker at the 2017 Summer Faculty Institute. His talk, "Trails, Traces and Teaching in the Digital Age," will draw from his research, teaching and long experience directing major digital humanities projects.
Professor of history at George Mason University, Kelly is a national expert in the scholarship of teaching and learning in history and its intersections with digital humanities. From 2001-11, he was an associate director of George Mason's award-winning Roy Rosenzweig Center for History and New Media, where he has been either co-director or principal investigator on three major website projects funded by the National Endowment for the Humanities. He is also the author of more than a dozen articles on the intersection of historical pedagogy and digital humanities.
Kelly has a bachelor's degree from the University of Virginia and master's and doctoral degrees from George Washington University.
The book is released as an open access title and is freely available online.
This meeting will be held from noon-1 p.m., May 18, in Faculty Commons, 116 Pearson Hall. Drinks and dessert will be provided. An RSVP is requested.
The UD Library is partnering with the Interdisciplinary Humanities Research Center to sponsor this discussion of Teaching History in the Digital Age.
The Faculty Commons is always looking for book club facilitators. Those who are interested in leading a discussion or sponsoring a session in the future can contact faculty-commons@udel.edu.
For more information about these events, visit the Faculty Commons website.