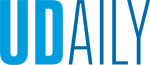 Grants for improving teaching
Article by UDaily April 21, 2017
CTAL offers Instructional Improvement Grants up to $5,000
The University of Delaware's Center for Teaching and Assessment of Learning invites applications for Instructional Improvement Grants (IIG). The submission period will close May 22 or sooner if funds are expended.
Instructional Improvement Grants offer funds up to $5,000 for projects that aim to increase the quality of teaching and learning at UD. Funds can be used for one-time, small-scale projects that improve existing courses, develop new courses, evaluate instruction or assess curricular needs. The grants can also be used for larger projects that directly affect teaching and learning.
The IIG program has several priorities for the 2017-18 academic year: projects that address multidisciplinary topics or large classes, proposals that promote the use of open access materials and the creation of faculty learning communities (FLCs).
Proposals outside of these priorities are welcomed if they focus on improving teaching and learning at UD.
Applications will be considered on a rolling basis until submissions close. Grant applications can be submitted at http://www.udel.edu/003762
To request assistance in preparing a submission, email CTAL-info@udel.edu with the subject line "IIG Consult Requested."
For smaller projects that enhance existing undergraduate classes, mini-grants of under $1,000 are available. To begin the mini-grant application process, call CTAL at 302-831-2027 or email CTAL-info@udel.edu.
More details on CTAL's 2017-18 priorities and the grant application process can be found at http://commons.udel.edu/2017/03/23/ctal-instructional-improvement-grant/