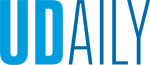 Funding from The Tiffany & Co. Foundation
Article by Karen B. Roberts Photos by Evan Krape and Kathy F. Atkinson April 25, 2017
UD's Ali receives funding from The Tiffany & Co. Foundation to create knowledge-hub on colored gemstones
A new grant from The Tiffany & Co. Foundation will enable University of Delaware's Saleem Ali to create a knowledge-hub on colored gemstones, including signature projects in Madagascar and South Asia focused on miner education and health and safety outreach.
According to Ali, Blue and Gold Distinguished Professor of Energy and Environment, there are significant social and environmental concerns around the supply chain of colored gemstones from mines to markets, but also many opportunities for creating sustainable economies from sale and resale of gemstone products.
A large majority of the world's colored gemstones are currently mined by hand. While the market price for these gems continues to increase, many individuals who mine colored gemstones remain in poverty. At the same time, most gemstones are mined at a small, artisanal scale, which is poorly regulated, creating occupational health risks too.
With $350,000 in support from The Tiffany & Co. Foundation, Ali will create an open-access repository for existing global knowledge around colored gemstones and target critical research necessary to surmount challenges facing individuals involved in colored gemstone mining and manufacturing.
"The Tiffany & Co. Foundation has long supported standard setting for the artisanal mining of precious metals and diamonds. The creation of a knowledge-hub for colored gemstones is a key step in addressing issues faced by the miners, cutters and polishers of colored gemstones," said Anisa Kamadoli Costa, chairman and president of The Tiffany & Co. Foundation. "By bringing together expertise from leading universities, the hub will be a valuable tool for the industry to better understand the sector's complexities, increase transparency, advance sustainability and improve conditions on the ground."
"By creating a hub at UD, we hope to provide science-based information to enhance sustainability efforts and cross-cutting education and training that can serve as a resource to the colored gemstone supply chain," said Ali, who holds joint appointments in the Department of Geography in the College of Earth, Ocean, and Environment and UD's Center for Energy and Environmental Policy.
Collaborators on the project include colleagues at University of Queensland, Australia, and University of Lausanne, Switzerland.
Research will center on four main themes:
• Mining and geology of colored gemstone deposits;
• Processing and manufacturing of colored gemstones;
• Gender analysis of colored gemstone supply chains; and
• Economic development impact of the colored gemstone sector.
Two signature projects will focus on empowering miners in Madagascar — particularly women — with skills, training and mentoring to increase their revenues from colored gemstone mining, and investigating health and safety aspects surrounding colored gemstone mining and processing in South Asia.
"The number of women involved in artisanal mining across the globe is increasing, yet little is known about these women because they typically operate outside the formal economy, are easily exploited and only sell the smallest of stones," explained Ali.
Knowledge transfer from best practice among women gemstone miners globally will be encouraged on the knowledge hub and through training and mentoring.
In South Asia, the research team will consider concerns about silica, especially fine particles of quartz. Silicosis is a respiratory distress syndrome often found in miners who go into narrow, confined spaces. Silicosis is considered to be a major occupational health risk associated with the mining, cutting and polishing of gemstones.
"This is a huge problem. We plan to test and deploy equipment in partnership with industry that miners and gem cutters who are exposed to mineral dust can wear to monitor particulate matter around them," Ali said.
On campus, UD's Mineralogical Museum, which is housed in Penny Hall, home to the Department of Geological Sciences, will provide a platform for education.
Founded with a gifted collection of minerals from Irénée du Pont Sr., today the museum is part of the University Museums at UD and boasts a collection of approximately 3,000 specimens of minerals, meteorites, gems and carvings.
UD's Department of Geological Sciences has expertise in mineral origin and analysis, and performs advanced research on mineral composition and structure in collaboration with the Carnegie Institution for Science in Washington, D.C., the Smithsonian Institution, and other universities and research institutions. The new UD knowledge-hub will partner with the Smithsonian and other natural history museums having major gemstone collections.