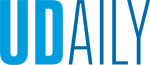 Future health professionals
Article by Dante LaPenta Video by Ashley Barnas April 04, 2017
High school students from across Delaware compete in health conference on STAR Campus
There was nothing quiet about spring break on the University of Delaware's STAR Campus as more than 800 Delaware high school students descended on the Health Sciences Complex for a statewide conference from March 27-31.
Visiting UD from Indian River in Sussex County up to Howard in New Castle County and everywhere in between, these 'HOSA Future Health Professionals' took part in competitive events, workshops with health sciences experts and toured the state-of-the-art facility.
"A key part of the College of Health Sciences' (CHS) mission is to educate the next generation of healthcare professionals," explained Michael Smith, director of strategic partnerships and initiatives. "And a focus on Delawareans is absolutely crucial to the future of healthcare in our state. It's a natural fit for us to partner with a great organization like HOSA."
Every morning of the five-day conference opened with a unique speaker. Wednesday's speaker was the Department of Physical Therapy's Karla Bell, who gave a rousing presentation on health disparities.
"Do you think everyone deserves the same access to health care?" Bell asked the high schoolers. "In addition to socioeconomic status, race and ethnicity, environment and other factors being contributors to health disparities, education level also has a correlation. Dropping out of school is also associated with multiple social and health problems."
Students also heard presentations from UD's Esther Biswas-Fiss (medical laboratory sciences), Ellen Wruble Hakim (physical therapy), Regina Sims Wright (nursing) and Steven Stanhope (Delaware INBRE/BADER Consortium).
Students competed as individuals and on teams in the conference's 32 events, including medical terminology, behavioral health, transcultural healthcare, public health and pathophysiology. Events were judged by a combination of professionals from the Department of Education, College of Health Sciences and private corporations.
"What a wonderful opportunity to see what Delaware high school students can achieve," said Adam Davey, CHS associate dean for research who judged the public health competition. "Students tackled complex and timely issues of importance to healthcare professionals. They presented them with great energy and creativity."
Special honors were given to Conrad (Spirit Award), Newark Charter (Outstanding Membership Award), dental science teacher Karen Tiedgen of Polytech (Adviser of the Year) and junior Kaitlyn McKinney of Seaford (HOSA Idol Award).
"It's been amazing being at the University of Delaware — the whole experience," said Jaydin Crow of Polytech, who serves as HOSA's student president. "Actually being in a medical facility really helps a lot. Everyone's been so great here. It's all worked perfectly."
All winners are invited represent the state of Delaware in Orlando for the HOSA National Leadership Conference, which starts on June 21.
About HOSA
HOSA is an international student organization recognized by the U.S. Department of Education and the Health Science Education (HSE) Division of ACTE. HOSA's two-fold mission is to promote career opportunities in the health care industry and to enhance the delivery of quality health care to all people. HOSA's goal is to encourage all health science instructors and students to join and be actively involved in the HSE-HOSA Partnership.