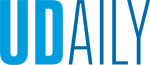 First Step innovation competition
Article by Katie Constantine April 12, 2017
Undergrads compete for $10,000 in seed money in First Step Grand Challenges
Students from across the University of Delaware took part in First Step Grand Challenges, a yearlong innovation competition where undergraduates create novel solutions to societal and environmental challenges. Spearheaded by the College of Health Sciences and the Horn Program in Entrepreneurship, the competition culminated in a poster presentation and awards ceremony at the STAR Health Sciences Complex.
"We want undergraduates to tackle some of the most important societal problems, whether they're doing something related to global health, designing a prosthetic device or devising new ways to include those with disabilities in everyday physical activities," said Adam Davey, associate dean for research in the College of Health Sciences."
Early in the fall semester, student groups were given $500 in funding to get their ideas off the ground. From October to April, each of the 12 groups worked with faculty and external mentors. From Wilmington to Rwanda, the challenges could be local or global.
On pitch day, 13 judges from UD and in the community ranked the student teams based on significance, potential impact, quality, feasibility and sustainability.
"We want to make sure that they've really looked at a problem that is clearly identified," said Ted Foltyn, adjunct faculty in the Venture Development Center. "Have they devised a solution that can go well beyond this program?"
Rehab to Go won both the first place award of $5,000 and an innovation award of $1,500. The mechanical engineering, biomedical engineering and exercise science majors created a device for a prosthetic that allows for someone to receive rehab on the go — any time outside of physical therapy.
"We weren't expecting this at all," said group member and sophomore Madison Ciccaglione. "There was so many wonderful projects in this competition. It's a dream come true."
The students said they hope the device can help combat bad gait habits and potential injuries to a person's sound side.

"The goal is to help amputees understand when they are walking correctly or incorrectly with their prosthetic," said junior Brianna Hulbert. "Many times they go to rehab but do not spend enough time in physical therapy/rehab to fully learn and become comfortable with what is considered proper walking."
The second place award of $2,500 went to Banda Pads. The nursing and visual communications majors took on feminine hygiene in Rwanda. This project provides education to women and community health workers and introduces efficient and sustainable supplies, such as reusable menstrual pads and methods of oral rehydration.
The third place winners also developed a Rwandan-focused innovation. Birth Certified walked away with $1,000 because of the group's initiative to decrease maternal mortality rates. Health trainers will teach healthcare providers in Rwanda on the evidenced-based basics of labor and delivery, including how to properly dry and stimulate the newborn immediately after birth.
"We're hoping that trained providers will pass on their knowledge to other women and families," said Kayla Saints. "Our project is not meant to promote home births but rather to impart knowledge to women and their families on how to handle an emergency birth situation and what to do to promote an optimal outcome."
Full list of winners
• 1st place: Rehab to Go – Cory Cacciola (mechanical engineering), Brianna Hulbert (biomedical engineering), Michael Raccuglia (biomedical engineering), Kristen Reilly (mechanical engineering) and Madison Ciccaglione (exercise science)
• 2nd place: Banda Pads – Katie Katz (nursing), Grace Hluchy (nursing), Christina Burke (nursing), Sara Hall (visual communications) and Lindsay Carroll (visual communications)
• 3rd place: Birth Certified – Denise Natoli (nursing), Kayla Saints (nursing), Emily Silver (nursing), Mackenzie Evans (nursing) and Marisa Purdy (visual communications)
• Innovation Award: Rehab-to-Go – Cory Cacciola (mechanical engineering), Brianna Hulbert (biomedical engineering), Michael Raccuglia (biomedical engineering), Kristen Reilly (mechanical engineering) and Madison Ciccaglione (exercise science)