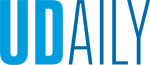 First Friday Roundtable Unconference
Article by IT Communications Group April 25, 2017
Final spring roundtable to focus on participant-selected topics in unconference format
The 2016-17 First Friday Faculty Roundtable series at the University of Delaware will conclude at 3:30 p.m., Friday, May 5, in Faculty Commons (116 Pearson Hall).
The session will be an "unconference" where attendees will set the agenda and address the issues that interest them most. Online registration is available here.
This year's roundtable sessions have focused on inclusion, student support and instructor support, with sessions such as "Creating a Classroom Community" and "Creating Better Learning Experiences for ALL Students through Inclusive Teaching."
Participants in the May 5 unconference may continue with that theme or bring in new teaching topics that they would like to discuss and explore. New topics from the unconference will influence the programming for next year's First Friday Roundtable series.
All faculty and graduate students are welcome. The First Friday Roundtable series is a collaboration of partners of Faculty Commons.